Skip to content
1) ? true : false" :class="{ ' shadow transition duration-200' : hasScrolled}">
|
Coldingham Bay
|
Berwickshire
|
South East Scotland
Coldingham Bay Leisure Park, Berwickshire
Berwickshire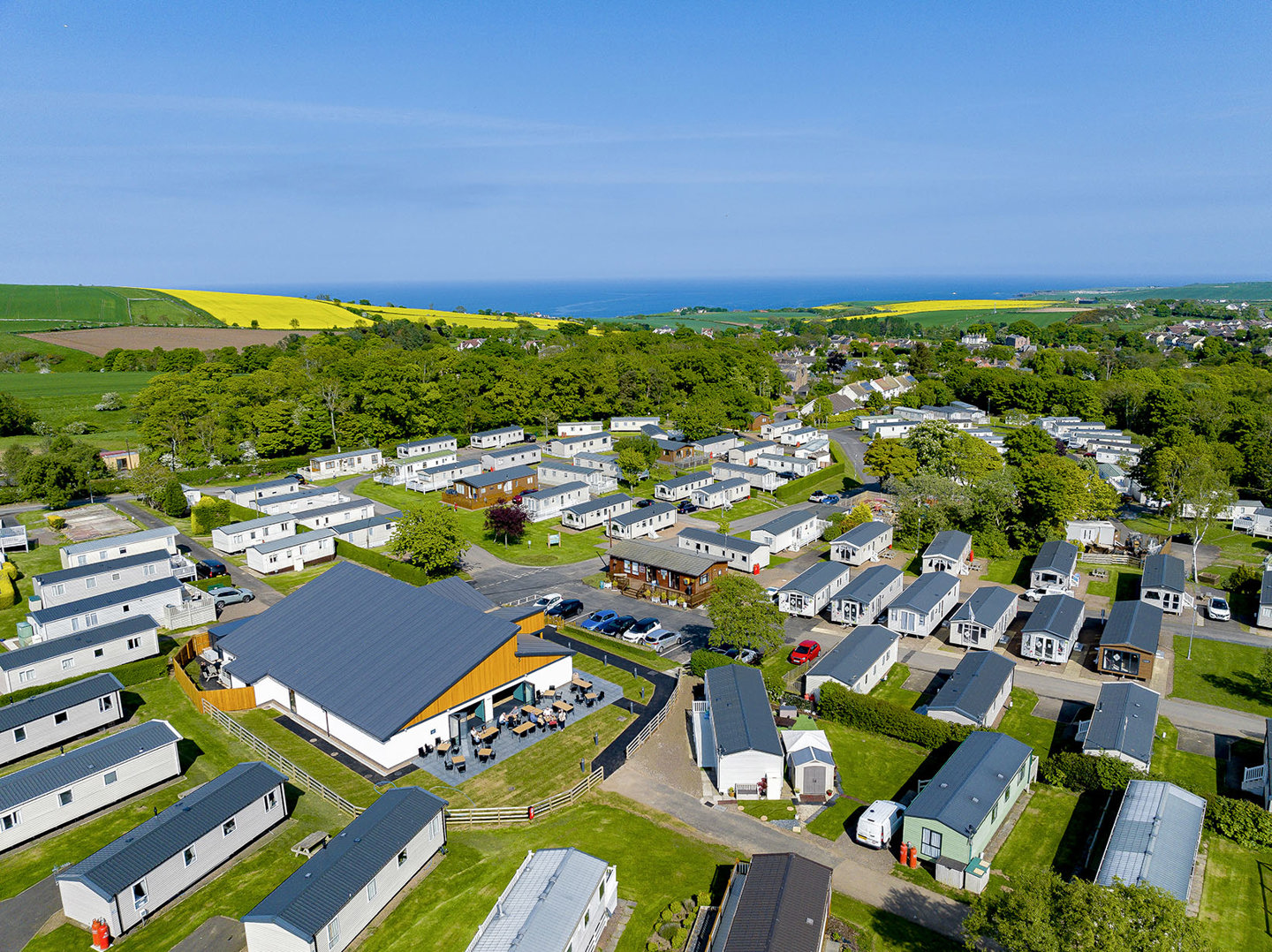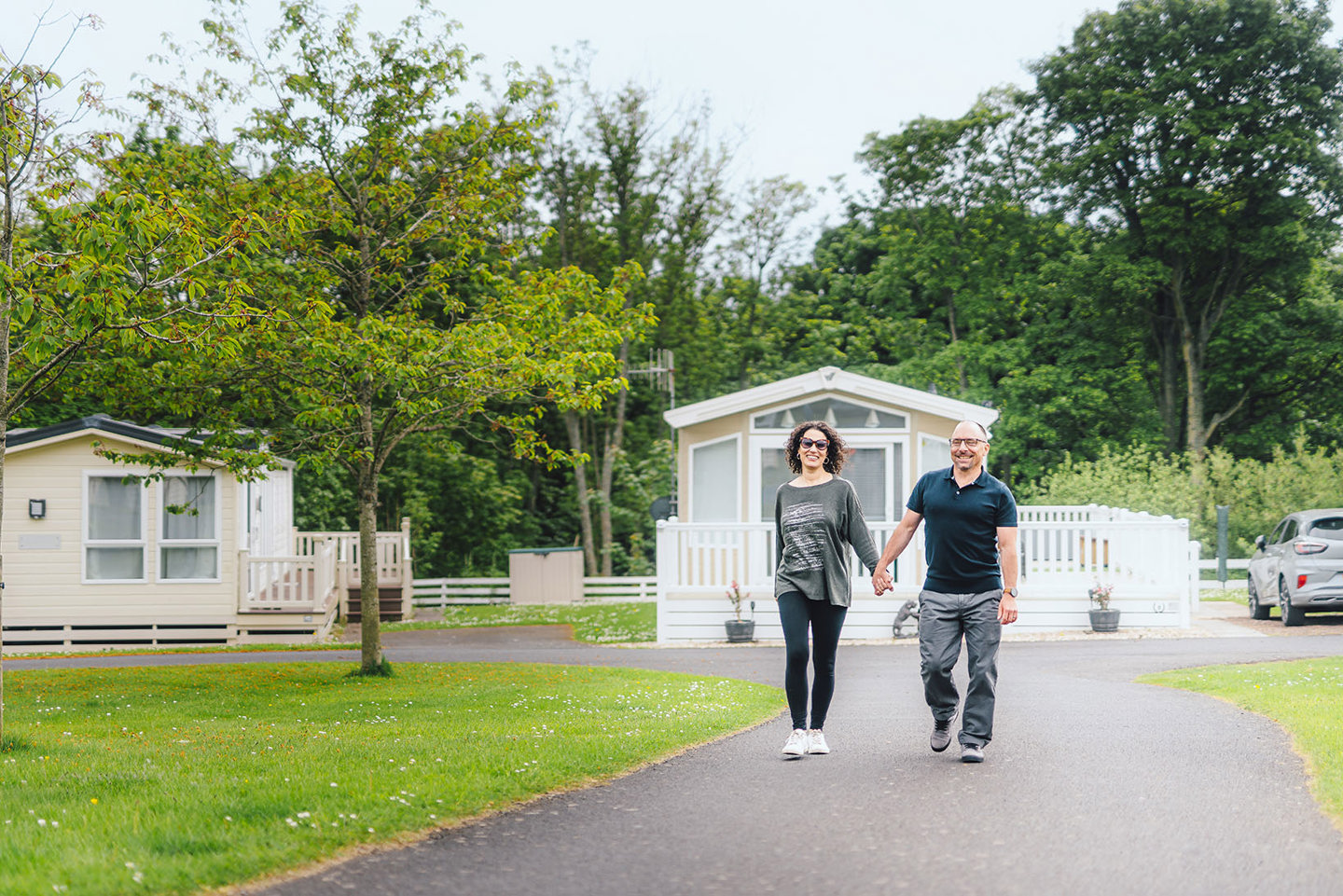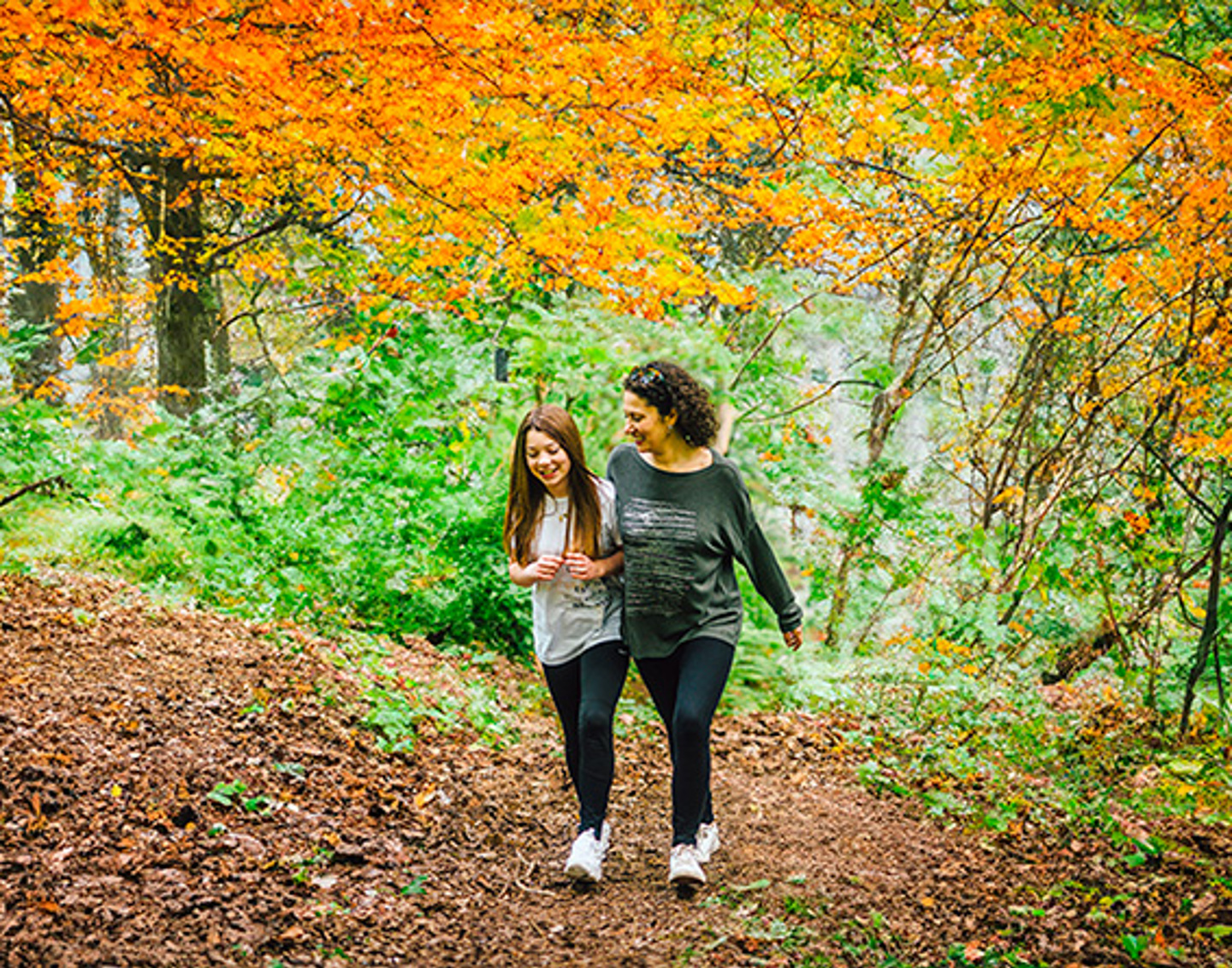 Countryside
Retreat
A tranquil holiday park close to Scotland's Berwickshire coast
With 22 acres of beautifully landscaped grounds surrounded by tranquil countryside, the park offers luxury self-catering accommodation in an area of outstanding beauty. Take in the charm of Scotland's coastline and explore the quaint local area, including Kelso, Starney Bay and Berwick-Upon-Tweed.
Countryside location
Hour drive from Edinburgh
Caravan and lodge accommodation
Beaches, fishing villages and beautiful countryside
Check out our offers at Coldingham Bay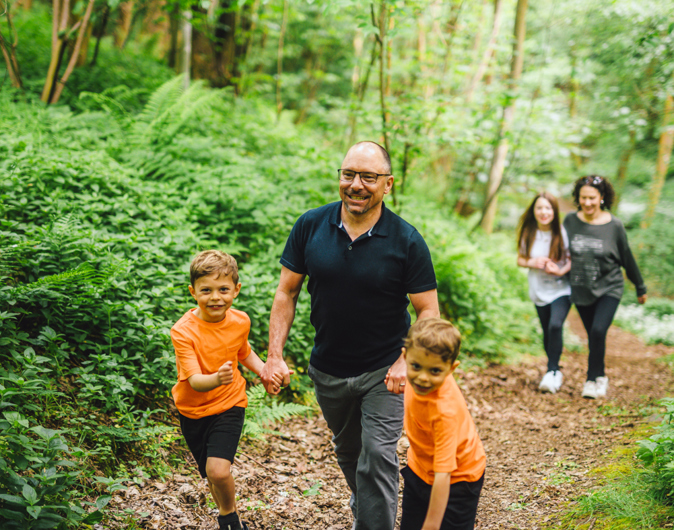 Make the most of your leisure time
The park is located on the edge of Coldingham village, just a short distance from Coldingham Bay beach. It is a popular holiday destination for families looking to explore the Scottish Borders with its rich history, and miles of beautiful countryside. Couples seeking a romantic getaway will also enjoy the park's coastal setting and stunning nearby beach.
Take a hike along the Southern Upland Way or go surfing in the refreshing Scottish sea; Coldingham Bay has something for everyone.

Holiday Home Ownership
Staying at Coldingham Bay does not have to last a few days or weeks. With your own holiday home, you can come and stay whenever you like. Take a look at our selection of caravans; you may just find your new home away from home.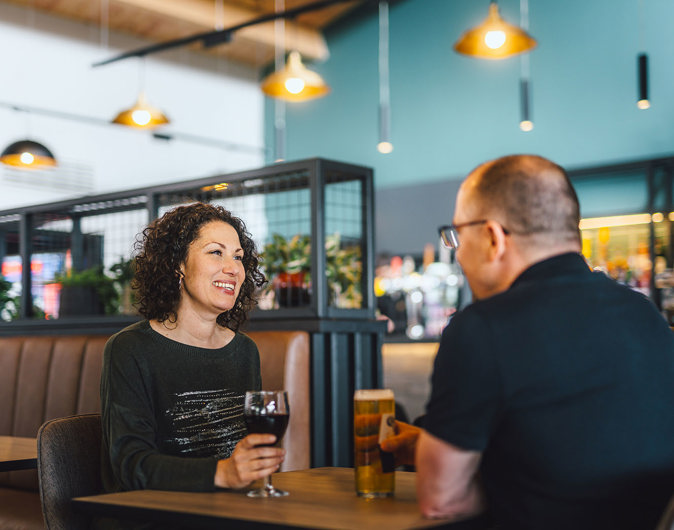 Park highlights & entertainment
Coldingham Bay Leisure Park's unique coastal setting means you can partake in our modern on-site facilities, whilst also adventuring out in the Berwickshire countryside:
Our brand new complex, The Drift Inn, is now open! Join us for food, drink, and entertainment.
Children's play area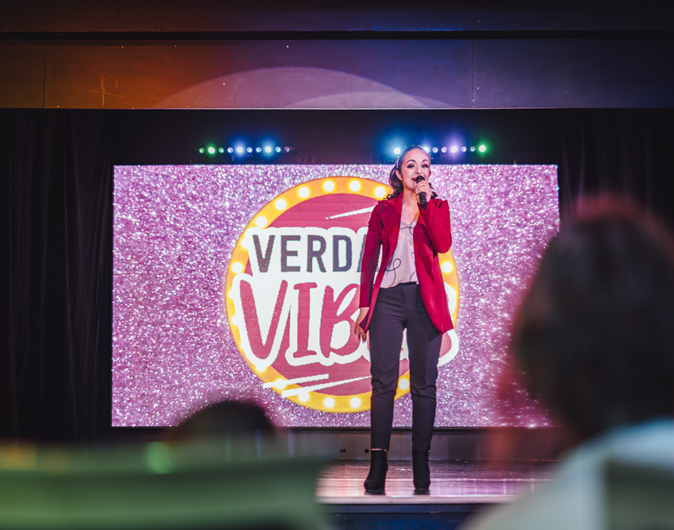 Park highlights and entertainment
Verdant Vibes is our all-new glistening, shiny entertainment offering and we are certain you are going to love it. Verdant Vibes is in full swing from April - November making sure that there is plenty going on to keep you entertained whilst on park.
You can enjoy a variety of entertainment options and facilities on-park, including:
Cash prize bingo
Variety acts
Theme nights
Festive entertainment
November entertainment

Accommodation
After a long day's walk or swim in the sea, there's nothing better than relaxing in a comfy bed. Coldingham Bay provides luxury caravans and lodges for all family sizes.
Coldingham Bay
Call 01890 771316
Our Location
Coldingham Bay is located in the coastal town of Coldingham, just 13 miles north of Berwick Upon Tweed.
From the north take the 1st Coldingham exit off the A1; the park will be on your right as you approach the village. From the south, take the 1st exit for Coldingham from the A1. Continue through the village, turning left at the A1107, the park will be on the left as you exit the village.
46 miles south of Edinburgh
27 miles north west of Kelso
Opening dates
February - January
Address
Coldingham Bay
School Road
Coldingham
Eyemouth
Berwickshire
TD14 5NT
Contact
reception.coldinghambaypark@verdantleisure.co.uk
Park map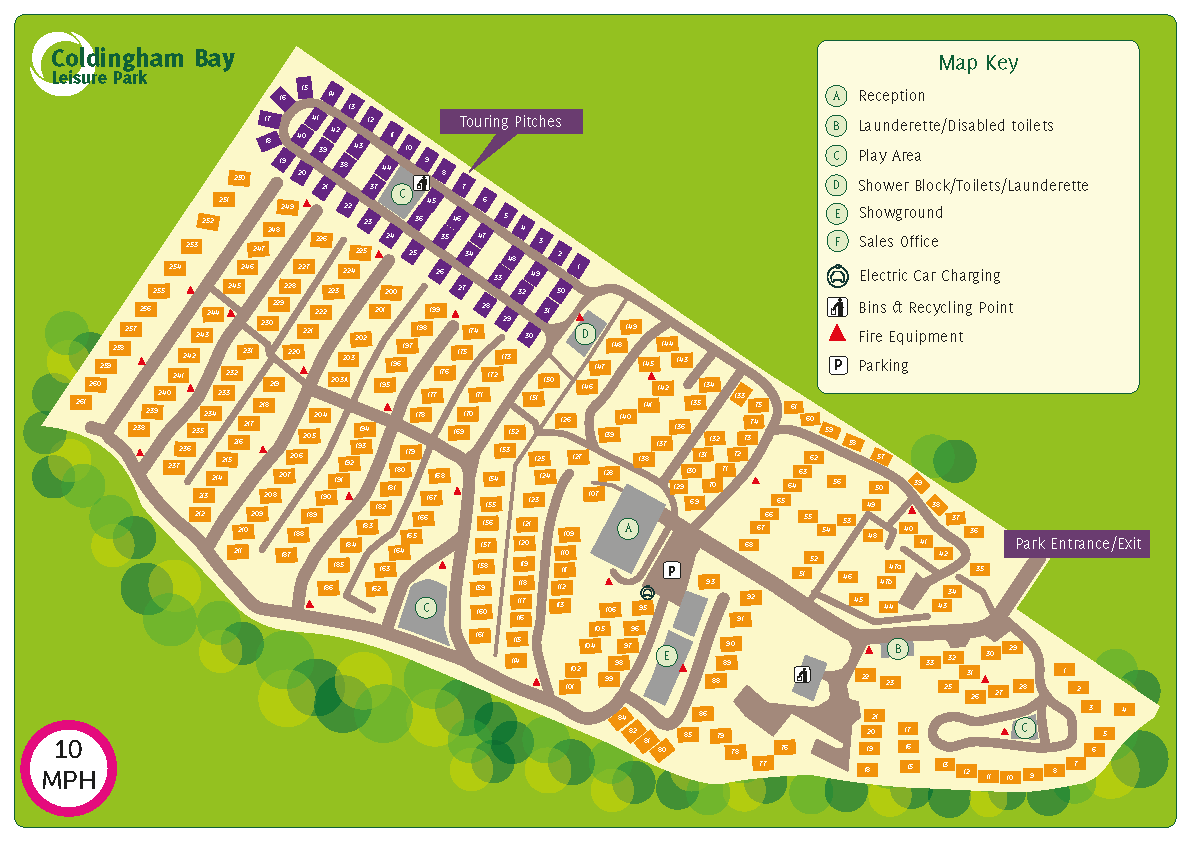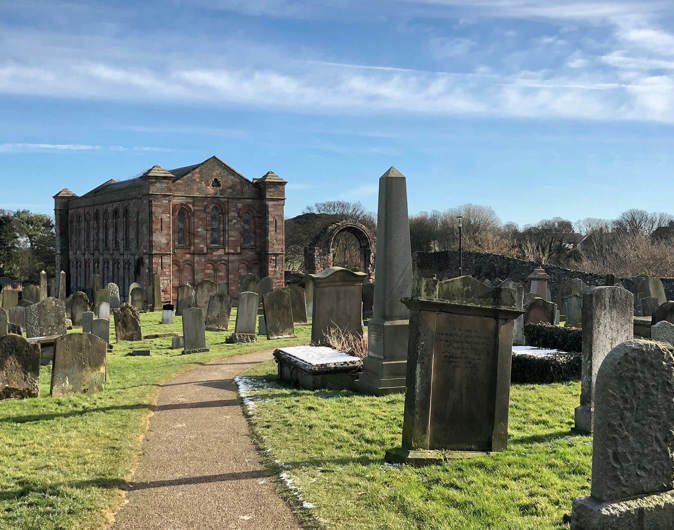 Things to do in Berwickshire
The region of Berwickshire is home to world class golf courses, some of the best fishing in Scotland and amazing bird watching. There are also many fine historical monuments and museums a short drive away. Find out everything there is to do on holiday in Berwickshire.
Reluctant to say how wonderful our week was because we don't want too many people to know! Really super holiday, site and accommodation were great. Butcher in village excellent, local shop was so well stocked. And the beach - a magical time blessed by good weather.
Mrs Jones
Excellent service and communication throughout. A very warm welcome and the park (Coldingham Bay) is very well set out and managed. Absolutely no issues and we knew if anything came up, the team there would be right on it and get things resolved. Refreshing to have such a hassle-free break - thanks.
Brian Fitzearl
We stayed at Coldingham Bay and had a wonderful time, great location for lovely local beaches, Edinburgh, Alnwick and the lovely harbour in St Abbs. The caravan was exceptional and I would highly recommend a visit.
Richard Ashmore
Coldingham Bay is a great park in a lovely part of the UK. Amazing beaches a stones throw from the park and lots to see and do every day. The caravans are new and comfortable. I would definitely recommend Verdant Leisure to anyone looking for a break in the UK.
Mr Croston
Beautiful place, kids loved keeping busy with the discovery trail. Absolutely must to visit St Abbs. Lovely memories. We hope to be back soon.
Aggy Gilec
You might also be interested in
Get in touch
Our friendly team are waiting to hear from you. Check out our office hours
Call 03300 535 524
Award-Winning UK Holiday Parks