Skip to content
1) ? true : false" :class="{ ' shadow transition duration-200' : hasScrolled}">
|
Walks in Berwickshire
|
Our Journal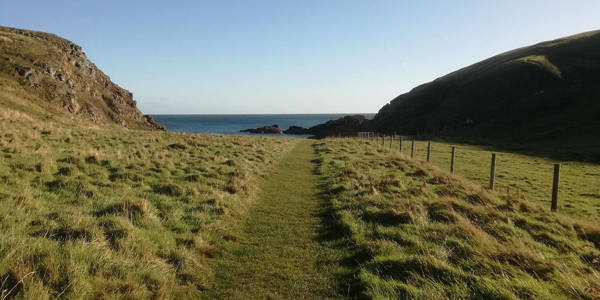 Berwickshire
Walks in Berwickshire
Berwickshire Coastal Path
Pease Bay to Dowlaw | 7.5 miles | 3.5–4hrs
Pease Bay is the perfect base from which to start your route down the Berwickshire Coastal Path. The Path stretches some 30 miles from Cockburnspath down to the English Border. With dramatic clifftop scenery there is so much to see on this route. The first stage of the walk is accessible directly from Pease Bay and will take you to Dowlaw.
Southern Upland Way Eastern Route
Various walks
The Southern Upland Way is the only official coast to coast long distance walking route which crosses Scotland from west to east. Pease Bay is conveniently located at the eastern point of the route and is the perfect place to stay to enjoy parts of the final stage of the route. This stage crosses moorland, farmland and woodland, with clifftop walks close to the Park.
St. Abb's Head Nature Reserve
Get in touch with nature | 4.5 miles
Just a short drive from Pease Bay Leisure Park you will find the beautiful St Abb's Head Nature Reserve, a haven for birdwatchers, nature lovers and walkers. There are amazing sea views where you can get up close to feathered friends and then head inland to the Mire Loch to visit swans, ducks, butterflies and more.
John Muir Link
Link section | Short walk
Part of the original John Muir Way, this is a separate 10.25 mile walk which takes walkers from Dunbar in East Lothian to Cockburnspath in Berwickshire. This is a relatively straightforward route down coastal pavements and well-made surfaced footpaths. A short section sees you enjoy a stroll along a sandy beach not far from Pease Bay. It provides a link between the John Muir Way, Southern Upland Way and the Berwickshire Coastal Path.
Siccar Point
Pease Bay to Siccar Point | Short walk
With its breath-taking scenery, the Berwickshire Coastal Path is not one to be missed. If you don't fancy the 7.5 mile Pease Bay to Dowlaw route, and are looking for a shorter stroll, follow the route down from Pease Bay and take a detour to the amazing Siccar Point. This Site of Special Scientific Interest is famously known as the birthplace of modern geology and well worth a visit.
Take to the hills in Duns
More experienced walkers might want to check out the 20 mile Harden Hills circular route during their stay at Coldingham Bay. Just 13 miles away in nearby Duns, you can take to the hills and enjoy incredible views across the Scottish Borders, including the Cheviot Hills and the Eildon Hills. The circular is 19.5 miles starting at Duns Castle, but can be shortened easily if you don't feel up to completing the whole route.
Related Articles

Dumfriesshire

Verdant Leisure
Get in touch
Our friendly team are waiting to hear from you. Check out our office hours
Call 03300 535 524
Award-Winning UK Holiday Parks