Skip to content
1) ? true : false" :class="{ ' shadow transition duration-200' : hasScrolled}">
|
Five reasons to embark on a solo adventure
|
Our Journal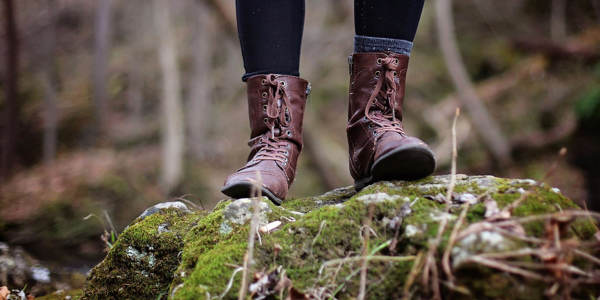 Verdant Leisure
Five reasons to embark on a solo adventure
09/02/2023
The desire to go solo travelling has become increasingly popular over the past few years, with over half of people (55%) saying that it has become more socially acceptable in the last 10 years.* There is a myriad of reasons that people choose to travel by themselves, with most looking to check off huge personal goals.
If you're curious about the idea of solo travel, we've put together a list of our favourite benefits for travelling with only yourself as a companion.
1. Learn more about yourself
The best way to get to know yourself better, is by stepping outside of your comfort zone. Taking the leap to go travelling alone is a great way to push yourself to do things you wouldn't do in your regular, everyday life.
Find new activities and hobbies, visit new destinations, and explore as much of the world as possible to discover who you really are or who you want to be.
2. Set your own budget
When travelling in groups, it is often the case that each of you will have different ideas of how much money you are willing to spend, whether you want to stay in five-star hotels, or prefer to share an apartment.
Solo travel means that you don't have to accommodate other preferences when it comes to budgeting, and can spend your money as you please. So, if you are on a tight budget, you can make your trip as affordable as possible.
3. Build confidence
When you put yourself out there while travelling, greatly reflect in your everyday life. Over time, tasks like speaking to strangers, eating out alone, and being entirely responsible for yourself will no longer seem so overwhelming.
Once you've travelled solo once, it only gets easier, and you'll find yourself willing to travel on the regular.
4. Make new friends
Travelling alone is a great way to meet new, like-minded people. It can be difficult to find friends who have similar interests to you, but when travelling alone you have more incentive to speak to other people along the way.
When alone, you are more likely to find yourself asking for directions and restaurant recommendations, or may find other solo travellers partaking in the same activities as you. And in doing so, you might find someone who you click with instantly.
5. Positive effect on mental health
Being alone can have huge positive effects on your mental health, so it is important to learn to love your own company. Doing so whilst travelling allows you to experience being by yourself, whilst doing things you love and unwinding from the stress of everyday life.
There is no better way to clear your mind than hiking through the countryside, swimming in the sea, or strolling through museums and galleries.
Related Articles

Verdant Leisure
Five money-saving tips for your next staycation
This year, with the cost-of-living crisis on everyone's minds, saving money will be a top priority for holidaymakers. To ensure everyone has a holiday to remember, we've shared our favourite budget-maximising tips that are key to making the most of your staycation, without money getting in the way. 
Read more

Dumfriesshire
Get in touch
Our friendly team are waiting to hear from you. Check out our office hours
Call 03300 535 524
Award-Winning UK Holiday Parks