Skip to content
1) ? true : false" :class="{ ' shadow transition duration-200' : hasScrolled}">
|
Resetting for the new year: bye January blues
|
Our Journal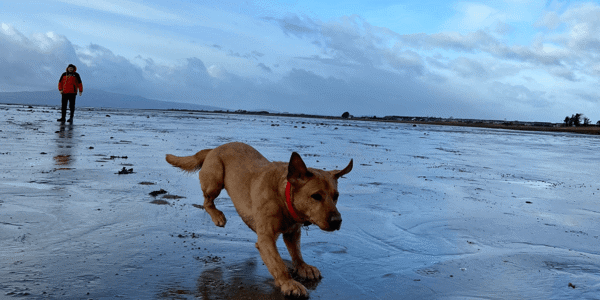 Dumfriesshire
Resetting for the new year: bye January blues
08/03/2023
For some people a Scottish beach holiday in January wouldn't be their first choice but for my fiancé, myself, and our four-legged friend Ginny it was just what we needed. After a busy Christmas, New Year and navigating the hustle and bustle of everyday life. January seemed the perfect time for a short break to reset for the new year. We chose Queensberry because of its beautiful location, local area, walking routes and the beach which we knew Ginny would love. We also wanted a break which wouldn't cost a lot seeing as we were going away so close to Christmas.
Queensberry ticked all our boxes.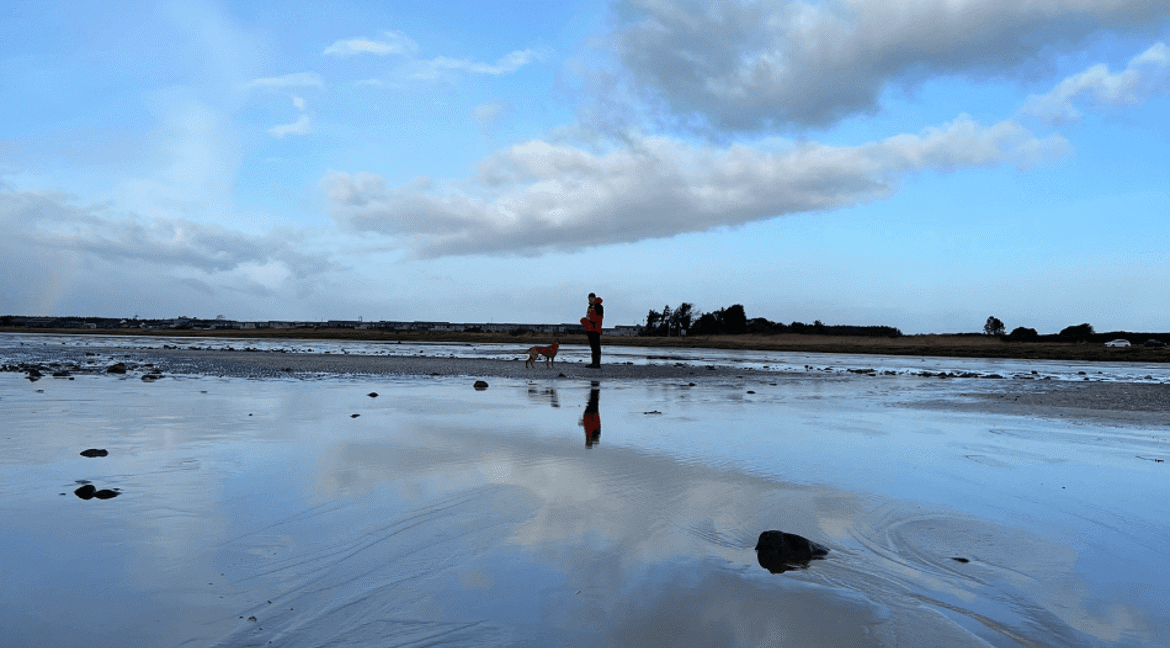 On the first day we packed our car and set off stopping off for a lovely dog walk and lunch at Lowther Castle at Penrith. We then headed to the local supermarket in Carlisle to pick up our food shopping for the week. We then arrived at Queensberry checked in, unpacked, and headed to the beach. Ginny loved fetching her frisbee and paddling in the sea. We then went back to our caravan and made fajitas for tea.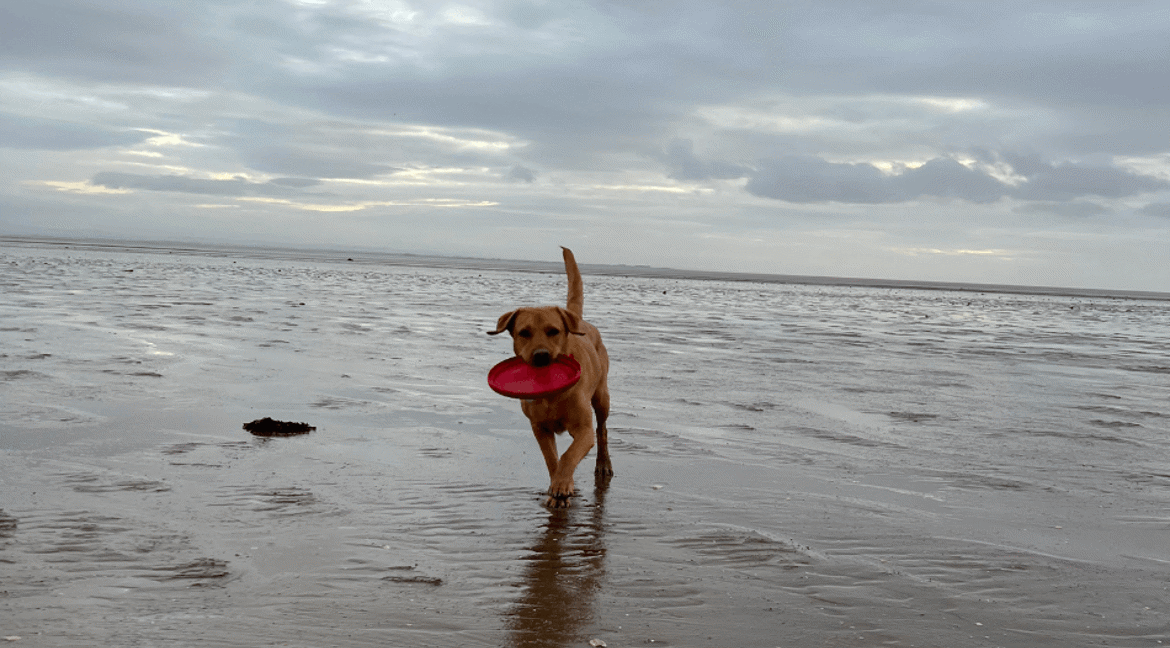 The next day we headed to Rockcliffe for a lovely walk along the beach to Kippford and back through a woodland loop. Ginny loved exploring the beach and meeting new dogs. Whilst driving to Rockcliffe, we headed to Dalbeattie in the hope of finding a dog friendly café. Along the way we passed a lovely pottery shop called Barnbarroch Pottery by the side of the road where we stopped and purchased a vase made by a local potter. We then had lunch at a Garden Centre in Dalbeattie called The Olive Tree Tearoom where they had a lovely dog room and very tasty cakes. We then headed to Dalbeattie Town Wood for a beautiful woodland walk up to the loch and watched the sunset.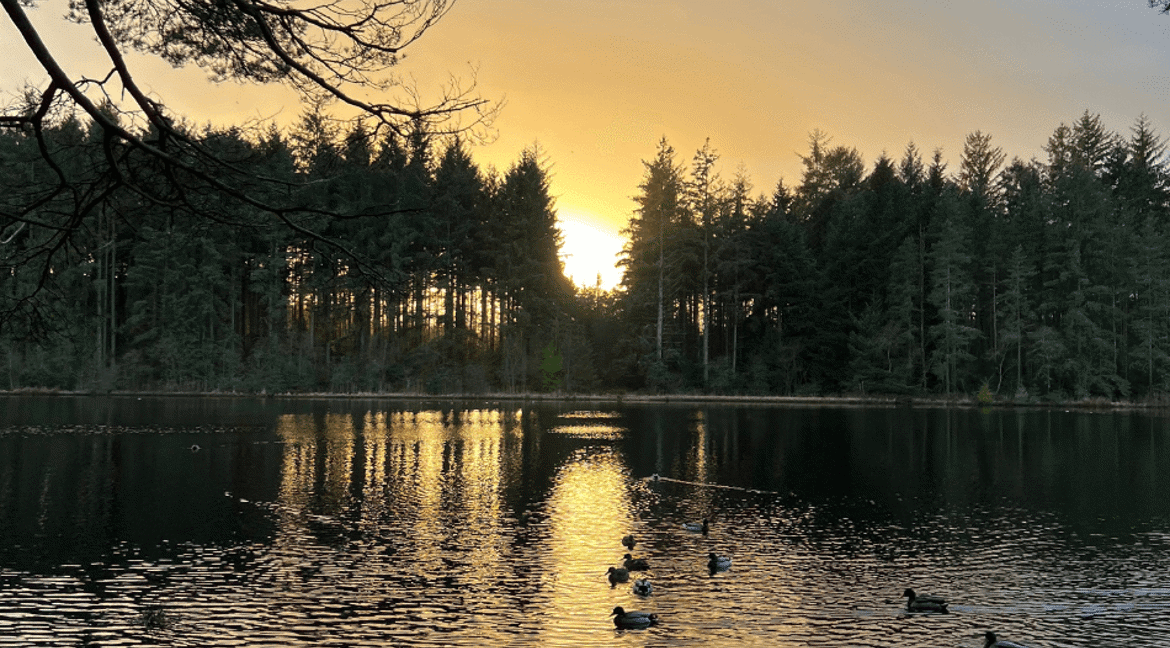 On Wednesday the weather was beautiful with clear blue skies perfect for a long walk on the beach. We walked all the way along to the stream at the beginning of the village and back. Ginny loved running up and down, exploring the beach and chasing her frisbee. After a long walk we had some well-deserved bacon sandwiches. We then decided to visit the town of Moffatt. Whilst looking for things to do in we discovered Grey Mare's Tail. A breath-taking waterfall which we had to go see! We hopped in the car, drove through amazing countryside, and couldn't believe how beautiful it was. We walked up to the top of the waterfall, took in the beautiful surroundings, and headed back down to drive into Moffatt. Not only is there free parking everywhere but also a lot of pubs and restaurants which were also dog friendly. We enjoyed a quiet tea with Ginny and headed back to Queensberry.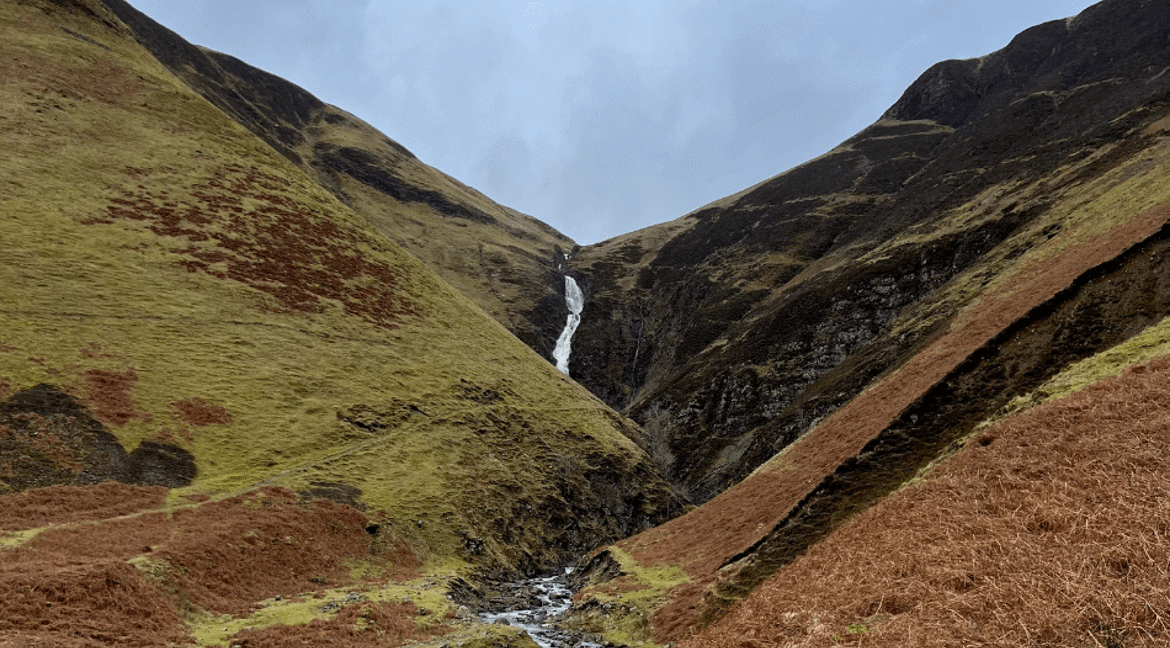 Before our holiday to Queensberry, we had been told how good Cream O' Galloway Ice Cream Parlour was. When we arrived, we took Ginny on the dog walk path to stretch her legs which was a great opportunity to get some fresh air after the drive. My fiancé and I enjoyed a very tasty lunch featuring lots of cheese made there on the farm. The milkshakes were amazing, and I shared a little bit of ice cream with Ginny who approved! We then headed to Galloway Forrest Park and walked a few of the stunning woodland routes. We loved being surrounded by nature, in such a peaceful and picturesque setting. As we were driving back to our caravan there was the start of a beautiful sunset. We decided to take a detour to Castle Douglas beach and watch the sunset together. What a way to end our holiday!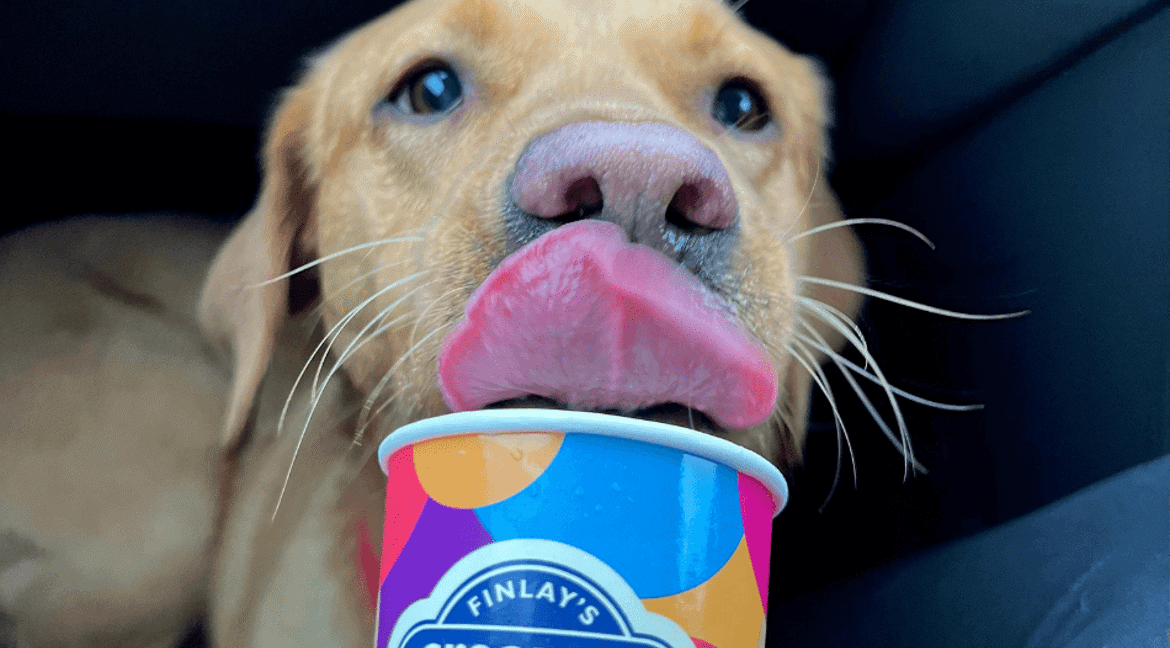 The next day we packed everything up and headed home. Having enjoyed the beautiful Southwest Scottish countryside, beaches, spending quality time together and chatting about our favourite holiday memory.
Queensberry, I will be returning.
If you'd like to visit Queensberry and experience all the wonderful things it has to offer then book your holiday here: https://www.verdantleisure.co.uk/south-west-scotland/dumfriesshire/queensberry-bay/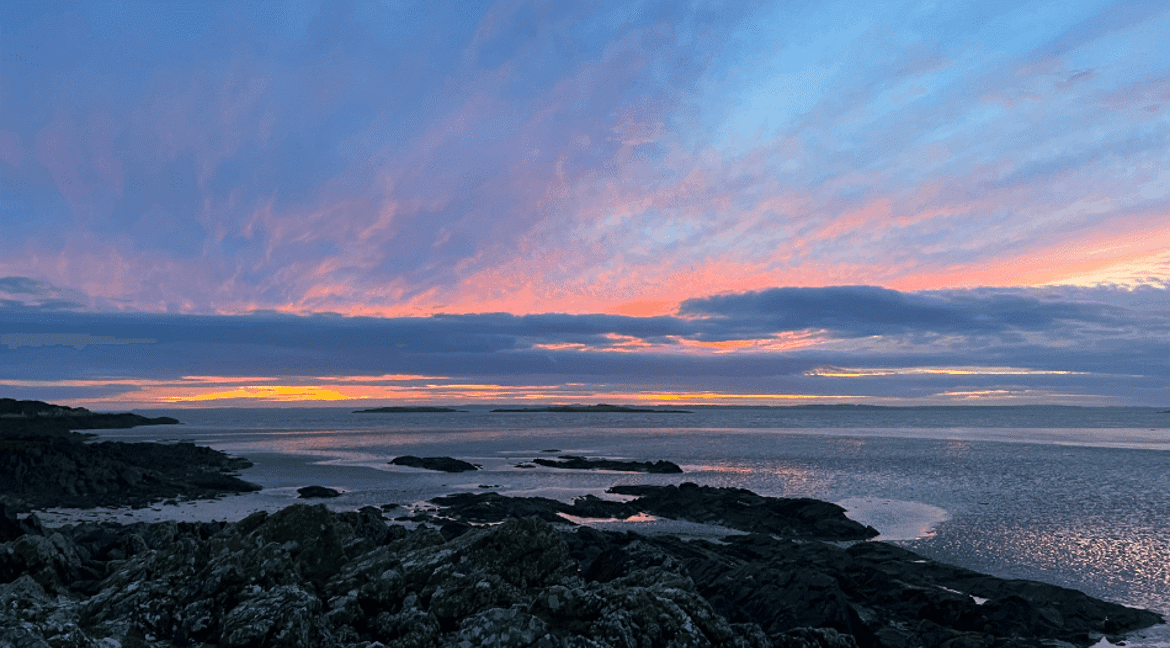 Related Articles

Verdant Leisure
Five money-saving tips for your next staycation
This year, with the cost-of-living crisis on everyone's minds, saving money will be a top priority for holidaymakers. To ensure everyone has a holiday to remember, we've shared our favourite budget-maximising tips that are key to making the most of your staycation, without money getting in the way. 
Read more

Verdant Leisure
Get in touch
Our friendly team are waiting to hear from you. Check out our office hours
Call 03300 535 524
Award-Winning UK Holiday Parks