Skip to content
1) ? true : false" :class="{ ' shadow transition duration-200' : hasScrolled}">
|
Best dog-friendly beaches in the UK
|
Our Journal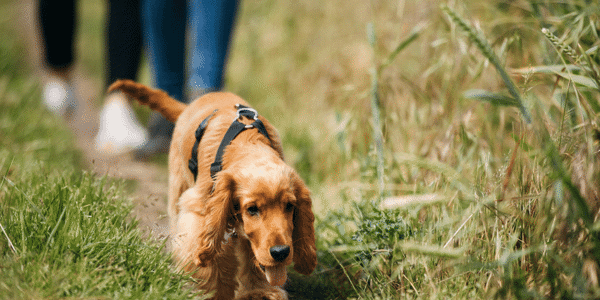 Pet-friendly
Best dog-friendly beaches in the UK
24/08/2023
Want to plan a day out or UK staycation with your favourite four-legged friend? We've got the perfect idea: visit one of the best dog-friendly beaches in the UK! If you need somewhere to stay, we've also got some amazing dog-friendly beach holidays.
Not all beaches allow dogs, or some beaches may have some restrictions, so we have hand-picked some of the best dog friendly beaches in the UK where dogs are allowed and are sure to absolutely love. From the idyllic North Devon coast to the Scottish seaside, these beaches will really get your tail wagging!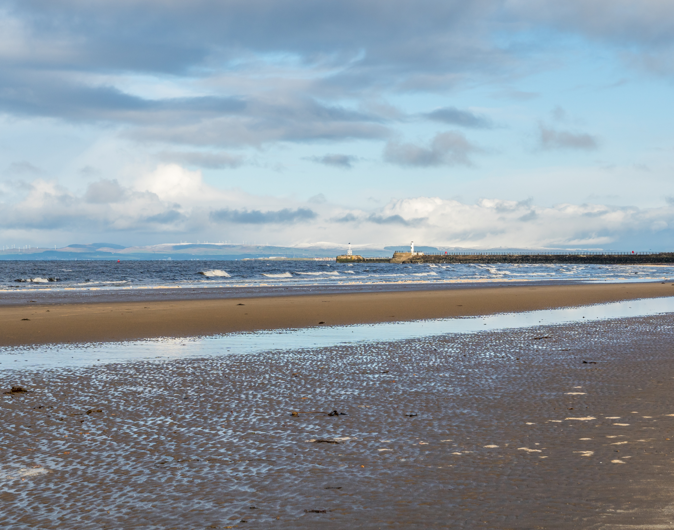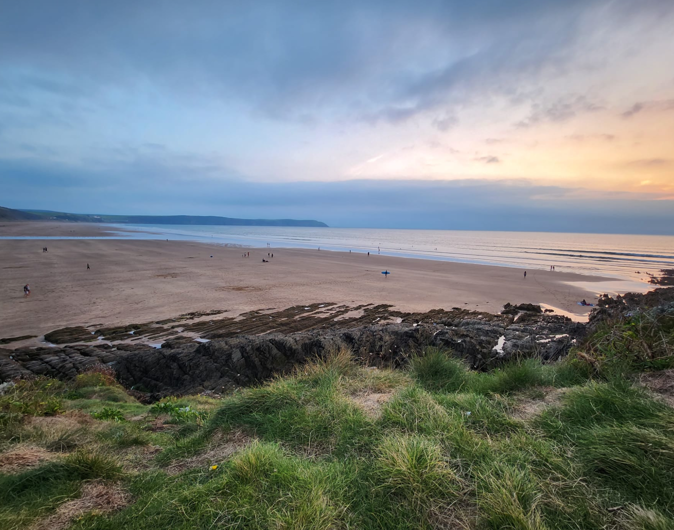 Woolacombe Beach, North Devon
A North Devon treasure. Only 5 minutes away from Cleavewood Leisure Park and Golden Coast Leisure Park, lays the award-winning Woolacombe Beach. Located on the North Devon coast, between Croyde and Ilfracombe, the 3-mile sandy beach is a favourite for your furry friend! The perfect beach location for a stroll with your dog or for a dip in the water. The water quality has been quoted as outstanding here, so it is clean and safe for dogs to go for a swim.
Powfoot Beach, Dumfriesshire
This is guaranteed to make their tail wag! Powfoot Beach is just a stone's throw away from Queensberry Bay Leisure Park. It's a stretch of sand and shingle coastline along the Solway Firth, located in the village of Powfoot. If you'd enjoy a stroll with panoramic views of the Dumfriesshire coast, taking in the sounds of the waves and watching your dog paddle in the water, Powfoot Beach is the one for you and your dog.
Looking for dog friendly caravans near the sea? Click here to explore our range of accommodation at Queensberry Bay and discover the best dog-friendly holidays in the UK.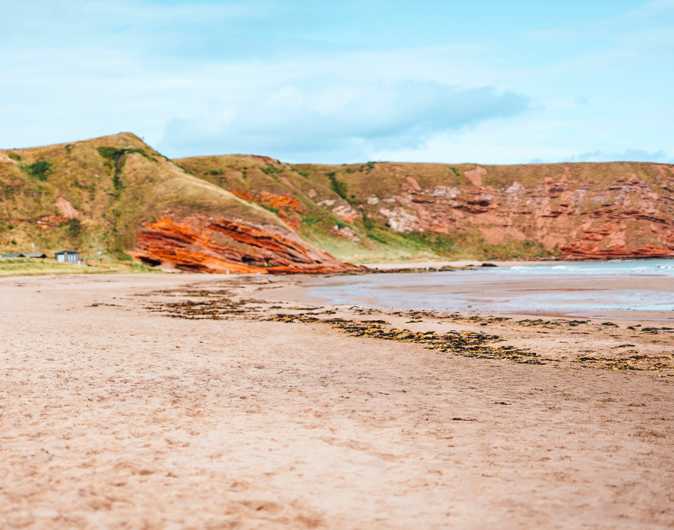 Pease Bay, Berwickshire
Right on the doorstep of our Pease Bay Leisure Park is a beautiful, peaceful beach surrounded by breath-taking sandstone cliffs. This location is a firm favourite for dog owners who fancy a relaxing stroll or an active jog across the Berwickshire shoreline, with particularly stunning views of the sunset. Plus, if you want to hit the waves, this beach is a top destination for surfing.
Check out our beachfront dog-friendly accommodation at Pease Bay by clicking here.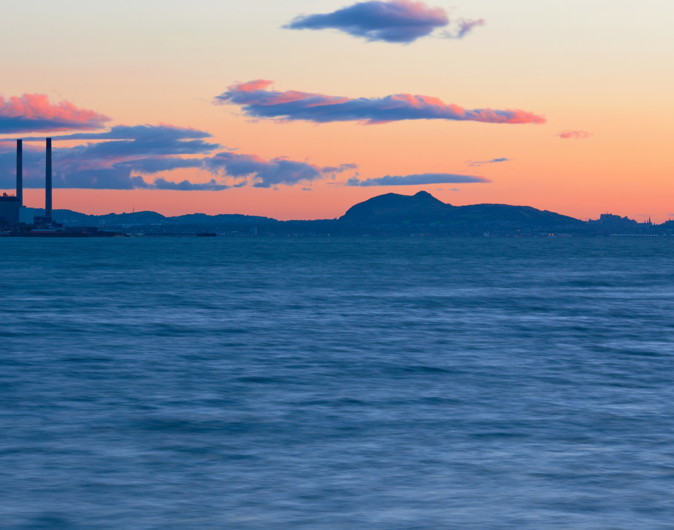 Longniddry Bents, East Lothian
If you are visiting East Lothian or Thurston Manor Leisure Park, this award-winning beach is not one to miss! With a 5-star water quality rating, this is the ideal beach for a splash. Longniddry Beach has both sand and rocks and is in a quiet, peaceful setting, only around 10 miles from Edinburgh. This beach is loved by dogs with the large stretch of sand to play around in and it also has a designated dog exercise area.
Planning your next dog-friendly coastal holiday? See our 12 top tips for travelling with your dog.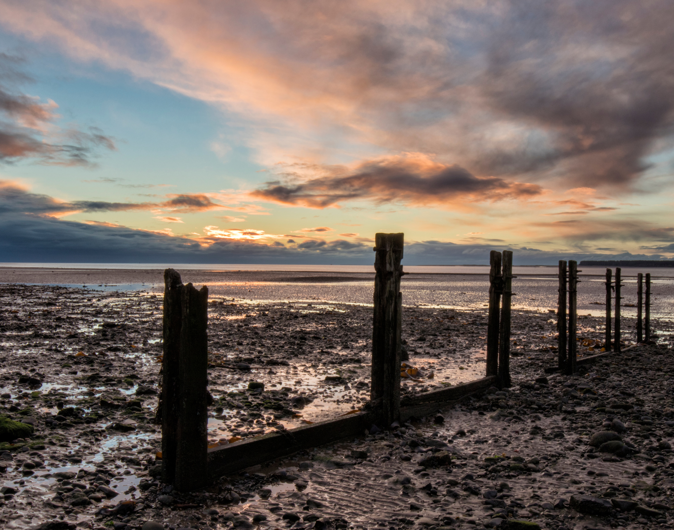 Broughty Ferry Beach, Near Dundee
This unique sandy beach is right next to the historical Broughty Ferry Castle, from which you can enjoy beautiful views across the Tay Estuary. Broughty Ferry Beach allows dogs on the eastern side all year round, where they're free to run, play, and splash. Please note that there are restrictions throughout some seasons on the west side.
Are you looking for a dog-friendly couple's break or weekend away with your dog? This beach is just under an hour's drive from our Erigmore Leisure Park, which has affordable and luxurious accommodation. We recommend checking out our Erigmore Spa Cottage, a pet-friendly place to stay with a hot tub.
We provide dog friendly beach holidays across North Devon, Southern England, and Scotland with a range of pet-friendly caravans and lodges. Our parks are a favourite for dogs, as they are located near some of the best dog-friendly beaches in the UK. So, whether you're feeling a last-minute break or like to plan ahead, check out our dog-friendly breaks and book your well-deserved escape with your best furry friend.
Get in touch
Our friendly team are waiting to hear from you. Check out our office hours
Call 03300 535 524
Award-Winning UK Holiday Parks