Skip to content
1) ? true : false" :class="{ ' shadow transition duration-200' : hasScrolled}">
|
The 4 best UK romantic holiday destinations
|
Our Journal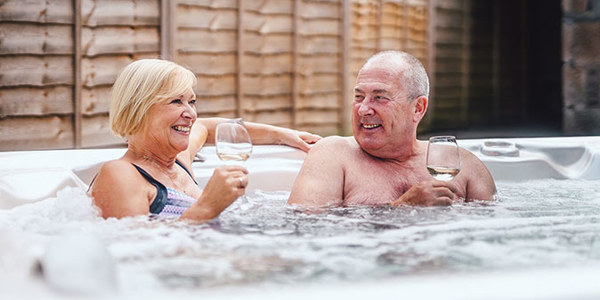 Couples
The 4 best UK romantic holiday destinations
24/08/2023
What could be more romantic than getting away with your partner for a well-deserved holiday? Whether you want to surprise them with a meaningful gift, or you prefer to plan it all out together, we've got you covered. Check out the 3 best destinations in the UK for couples' holidays this year. 
1. Perthshire, Central Scotland
Perfect for: couples looking for luxury breaks 
Sometimes the stresses of daily life can really get you down, not to mention putting a strain on your relationships. This quiet, scenic destination is the ideal place to go if you need to escape city life, slow down, and spend quality time together. 
Our Erigmore Leisure Park is nestled in Birnam by Dunkeld, the heart of the Central Scottish woodland. This unique location boasts breathtaking views, and borders the beautiful River Tay. It's one of our top picks for romantic breaks in the UK with a hot tub. 
So, what can you do while you're here? Start by checking in and arriving at your comfortable accommodation – we offer a range of hot tub lodges and a hot tub cottage, perfect for relaxing during a romantic evening. After you've settled in, you can make your way to our amazing facilities on park, including an indoor heated pool, sauna, and whirlpool bath. Then, sample some delicious, freshly prepared food and drink in the Bar & Lounge. We also have a fantastic 9 hole putting green right here on park, so you can get some practice in! 
Did you know? This location, the old 'Birnam Wood', was made famous by Shakespeare's Macbeth. You can even see the famed tree as you're walking from the park. 
If you fancy branching out, you'll be amazed by the beauty of the local area. Grab your walking boots and take a stroll together – you can spot a variety of wildlife from the Isle of May or climb to the King's Seat on Birnam Hill Path. Plus, there are plenty of outdoor activities in Perthshire to get involved in, from quad biking to clay pigeon shooting, this area really has everything you need for a fantastic couples' break.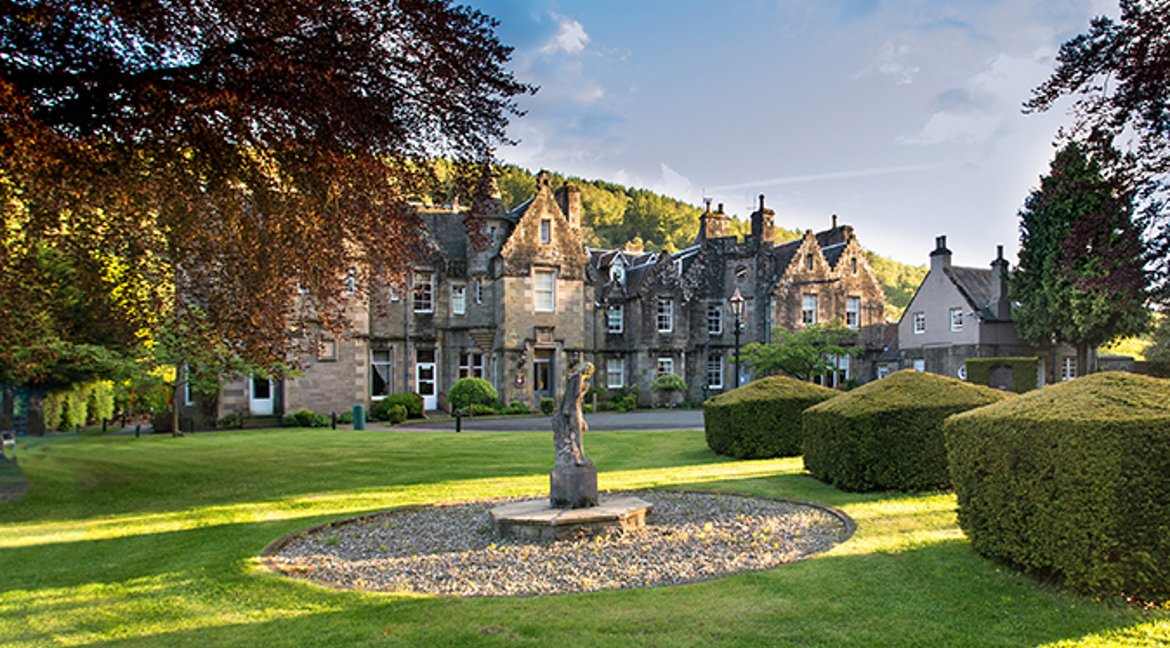 2. Woolacombe, North Devon
Perfect for: couples seeking an active break OR a romantic beach holiday 
You don't need to get on a plane to experience the joys of a coastal retreat – there are so many choices for the ideal couples' holidays in England. Award-winning Woolacombe Beach is just a 5-minute drive from our Golden Coast and Cleavewood Leisure Parks and has been named a 'British surfing paradise set to rival Hawaii' by The Times. So, if you are looking to hit the waves and try some new watersports together, this is the destination for you.  
Or, if you're just in need of a beautiful location for a romantic stroll, look no further. There are so many great walks in North Devon, from Lydford Gorge with its dramatic waterfall, to Baggy Point which has unrivalled views of the stunning North Devon coast. It's also a sunrise and sunset hotspot, so you can get plenty of lovely snaps to add to your couple's scrapbook. 
Now you've decided on your destination, where should you stay? Whilst traditional couple's holidays may be centred around quiet and relaxation, we also believe in the importance of play for helping to release the stress of your relationship. So, if you're seeking adventure, our Golden Coast Leisure Park is the ideal choice for you. While you're here, you can bond with your significant other through trying out our activities, like hitting the wave surfing simulator, climbing the high ropes, and getting creative in Waves Pottery Studio. Top tip: paint something nice as a gift for your partner. 
With plenty of places to eat and drink including The Old Mill Pub, The Beach House Restaurant, and Harry's Bar, your date night is sorted right here on park. We also have a range of accommodation available, including our new hot tub villas if you want to add an atmosphere of romance to your stay. 
If being in the middle of it doesn't sound like your cup of tea, but you'd still like to enjoy all the fantastic features of a North Devon holiday, come along to our Cleavewood Leisure Park. Relax and enjoy the tranquillity of your coastal break, and pop to Golden Coast to use the facilities whenever you fancy a bit of action!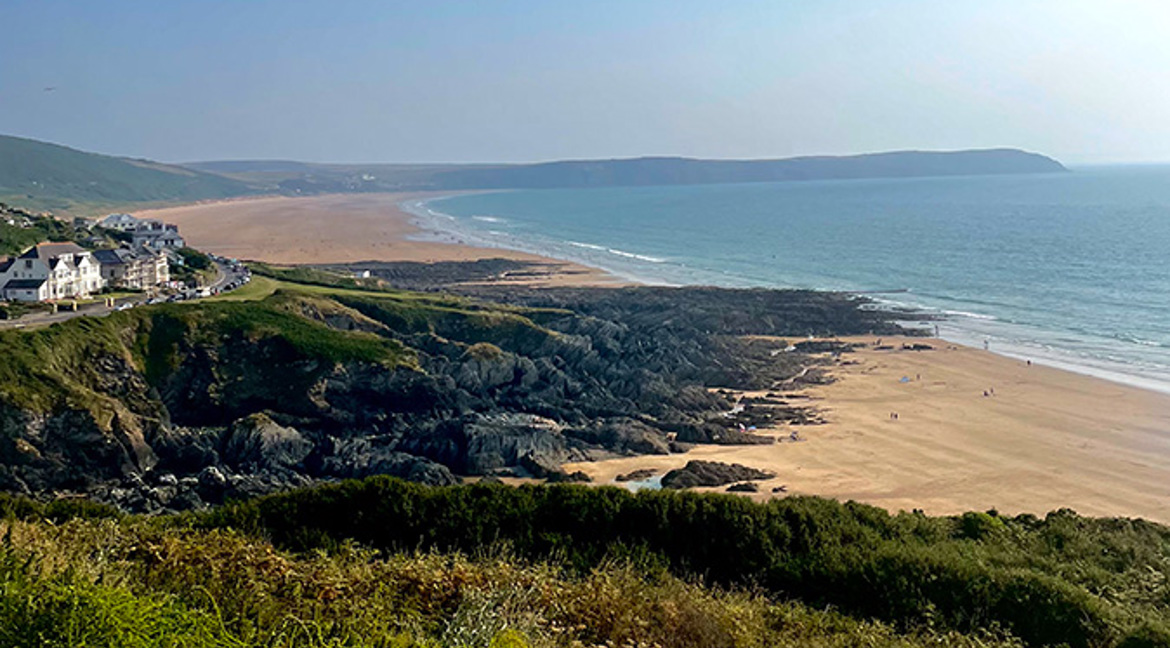 3. Dumfriesshire, South West Scotland
Perfect for: romantic holidays on the beach, especially if you're bringing your dog 
The best destinations for couples' holidays in the UK wouldn't be complete without this hidden gem. Escape to a tranquil retreat at Queensberry Bay Leisure Park with the beach right on your doorstep, ideal for romantic strolls and watching the sun set over the sea from your accommodation. Choose from a cosy caravan, luxury lodge or a glamping pod to make your stay as comfortable as possible. 
Plus, with unrivalled panoramic views of the gorgeous Solway Firth from the Sandpiper Café Bar, you can wine and dine in style. 
There are many things to do in the local area, and you'll find quaint and historical towns ready to be explored. Why not pack up a picnic to take to the scenic grounds of Caerlaverock Castle, before sampling some authentic Scottish whisky at Annandale Distillery. Then, you can test one another's knowledge of constellations when stargazing in Galloway Forest Park. If you're lucky, you might even catch a glimpse of the famed Northern Lights. What could be more romantic than that?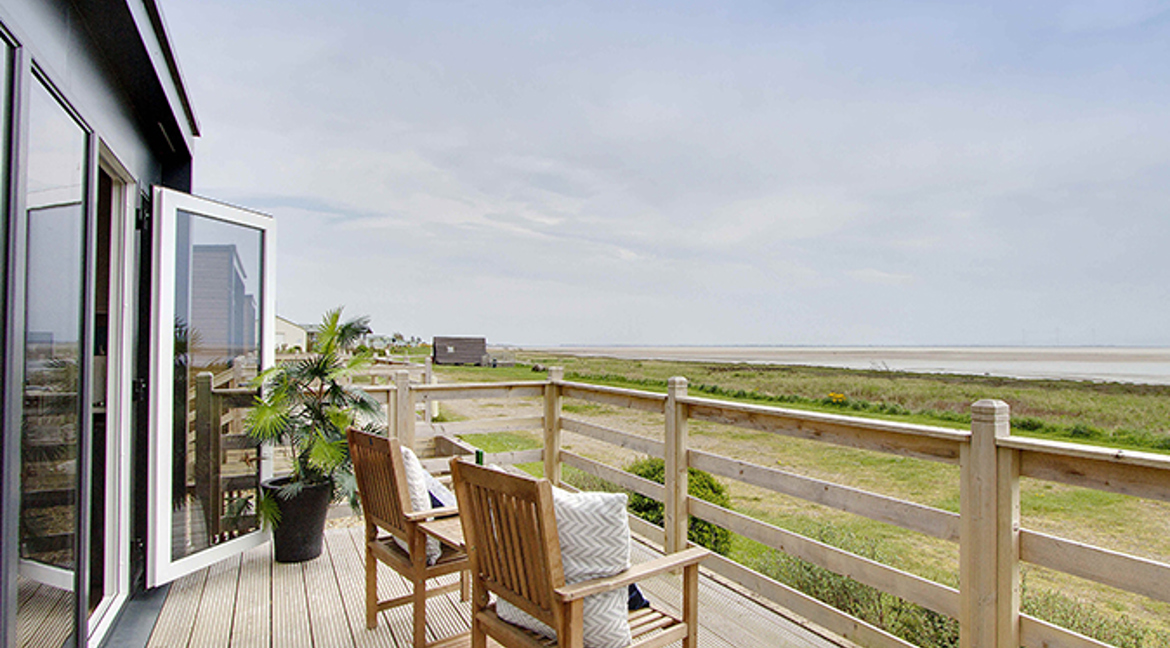 4. Berwickshire, South East Scotland
Perfect for: couples who want to escape it all 
You may or may not have heard of the quaint, award-winning, Pease Bay beach. Either way, you're sure to be impressed by the stunning sunset views over the coast, which make for a super romantic location. When you stay at our Pease Bay Leisure Park, you'll have this beach just seconds away. 
Whilst you're here, allow your troubles to melt away as you stroll along the sand with your favourite person in the world. This hidden-away cove is just an hour's drive from Edinburgh, but the quiet and stillness makes it feel a world away. Plus, the local area is home to a variety of walking routes, including Berwickshire Coastal Path, St Abb's Head Nature Reserve, and Siccar Point. During your exploring, there are plenty of options for days out as well as exciting water sports attractions. 
On our park itself, you'll surely enjoy indulging at our bar and restaurant. For a cosy night in, you can grab your food to takeaway, or for a date night out, why not check out our fantastic entertainment?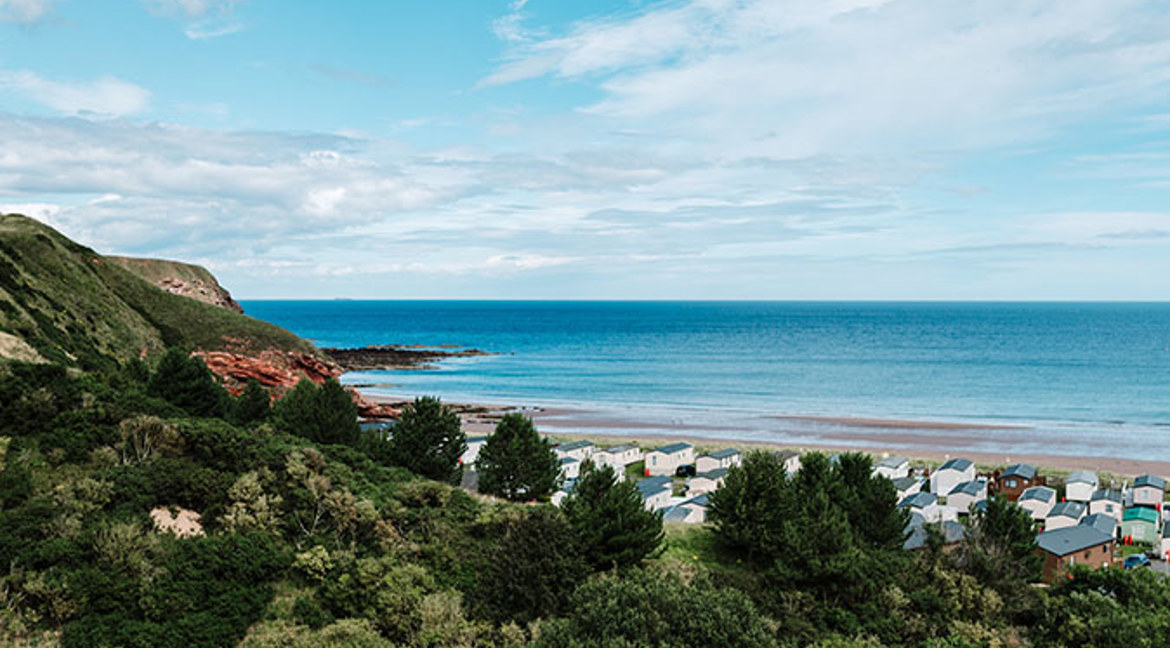 With holidays abroad becoming increasingly expensive, tiresome, and unreliable, there's never been a better time to lean into the beauty of the UK and choose to staycation. In fact, you'll find some of the absolute best destinations for couples' holidays right here in Britain. So, click here to treat yourself and your partner to a romantic holiday this year. 
Not found what you're looking for? We have a variety of holiday parks across the UK, so there's sure to be one that's perfect for you. Click here to explore more destinations.  
Get in touch
Our friendly team are waiting to hear from you. Check out our office hours
Call 03300 535 524
Award-Winning UK Holiday Parks