Skip to content
1) ? true : false" :class="{ ' shadow transition duration-200' : hasScrolled}">
|
Eight stunning wildlife trails to explore when visiting Verdant Leisure
|
Our Journal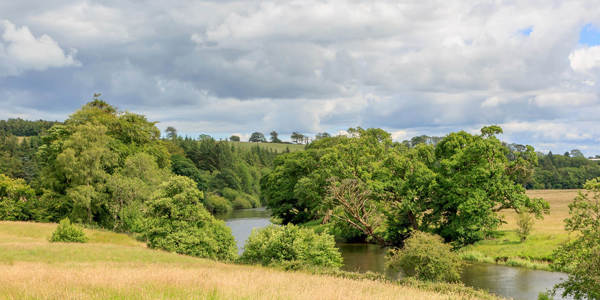 Verdant Leisure
Eight stunning wildlife trails to explore when visiting Verdant Leisure
Verdant Leisure parks have the privilege of being situated in some of the most beautiful landscapes the UK has to offer. From woodlands and national parks to coastal walks, each Verdant site has something special to offer.
With an array of interesting wildlife to be spotted at each location, we have shared our favourite scenic wildlife watching locations at each of our sites, for you to make the most of your holiday.
Dartmoor National Park, Devon
This vast moorland in the heart of county Devon is rich in unique wildlife and breath-taking views. If you're headed to our North Devon parks, Dartmoor National Park is perfect for avid wildlife watchers, home to Dartmoor ponies, highland cows, rare butterflies and birds such as the cuckoo, skylark and buzzard. If you're lucky, otters can also be spotted near rivers throughout the park.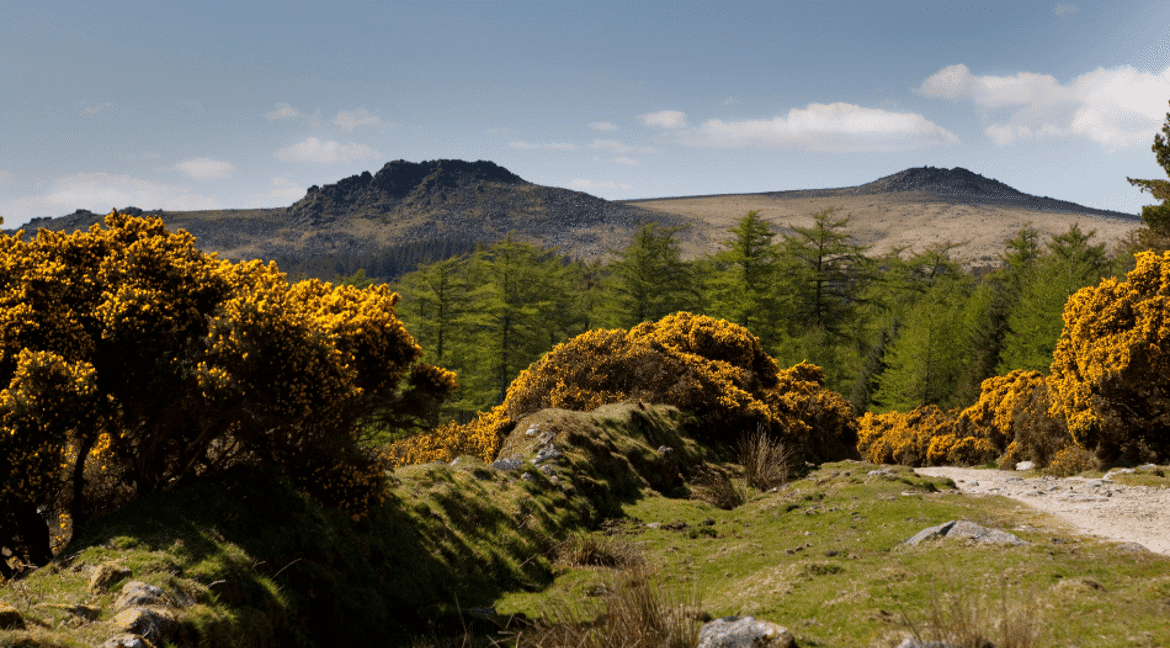 Dartmoor National Park
Hauxley Wildlife Discovery Centre, Northumberland
Known for being one of the best wildlife centres in the northeast, Hauxley Wildlife Discovery Centre is home to a variety of mammals and marine life, and perfectly located for those visiting our Riverside Leisure Park. Pine marten, deer and beavers are just some of the species that roam the land of the wildlife centre, while various shark species, seals, dolphins and whales such as the humpback can be spotted off the coast.
Teesdale Three Waterfalls Circular, County Durham
At our Kingfisher and Heather View Leisure Park, Teesdale Three Waterfalls Circular is a route well known for its birding, biking and hiking, located within the North Pennines Area of Outstanding Natural Beauty. With stunning waterfalls and moorlands rich in wildflowers, the scenic route is home to general livestock and impressive bird sightings in the spring and summer months.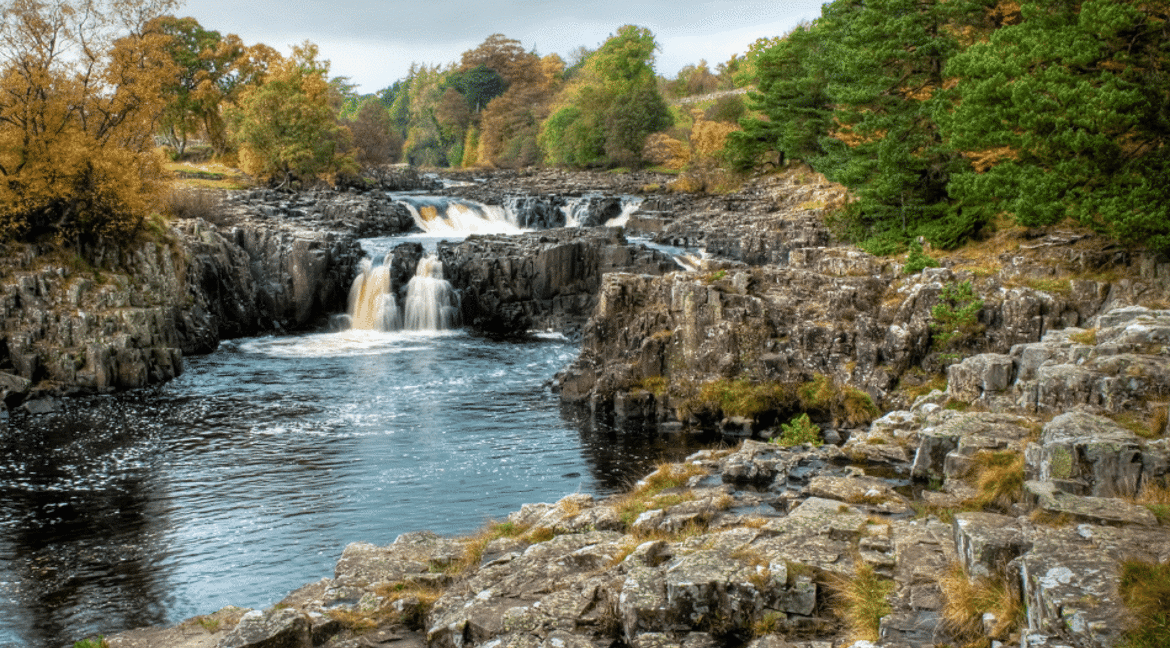 Teesdale Three Waterfalls
Berwickshire Coastal Path, Berwickshire
For our Berwickshire holiday-goers, the Berwickshire Coastal Path follows the eastern coastline of Scotland for roughly 48 kilometres. Spanning impressive clifftops, it is home to St Abbs Head national nature reserve where you can find wildlife such as seabirds, wildflowers and various marine life. It is also local to many fishing villages and passes through the historical town Berwick-upon-Tweed, for those looking for a further adventure.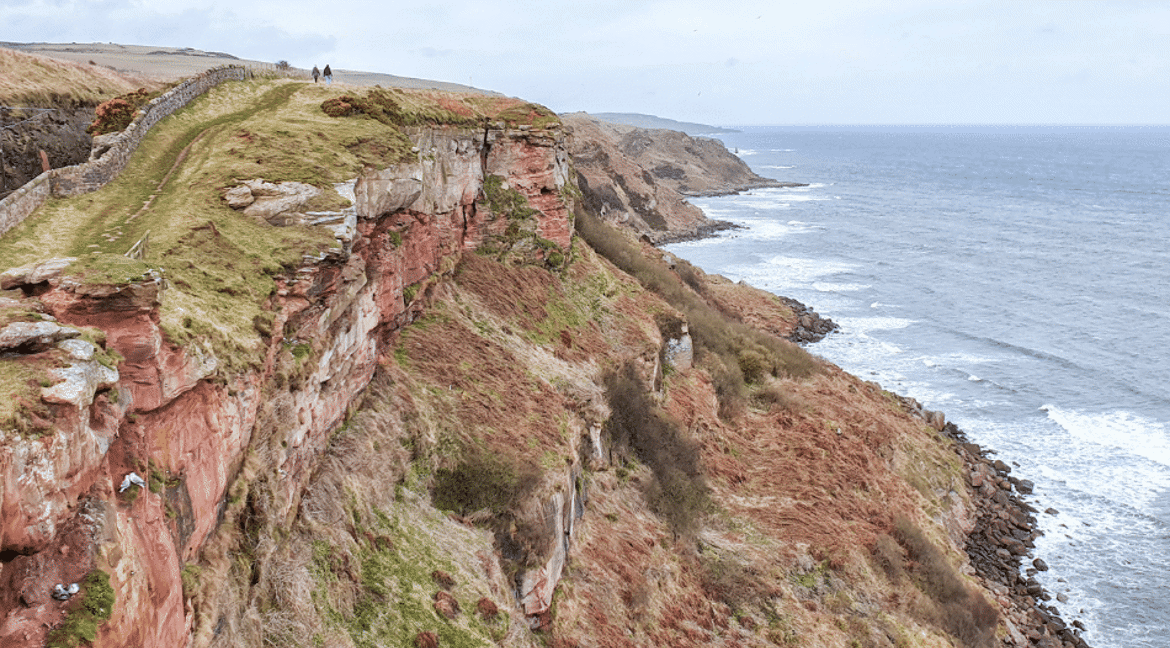 Berwickshire Coast
Tay Forest Park, Perthshire
This stunning woodland consists of rich tree species as well as varying wildlife including ducks, deer, squirrels and capercaillie. For wildlife enthusiasts headed to our parks in Perthshire, Tay Forest Park is a complete haven of native species. Foxes and pine martens can also be spotted in the woodlands preying on mice, while Loch Dunmore sees kingfishers and herons circling the landscape.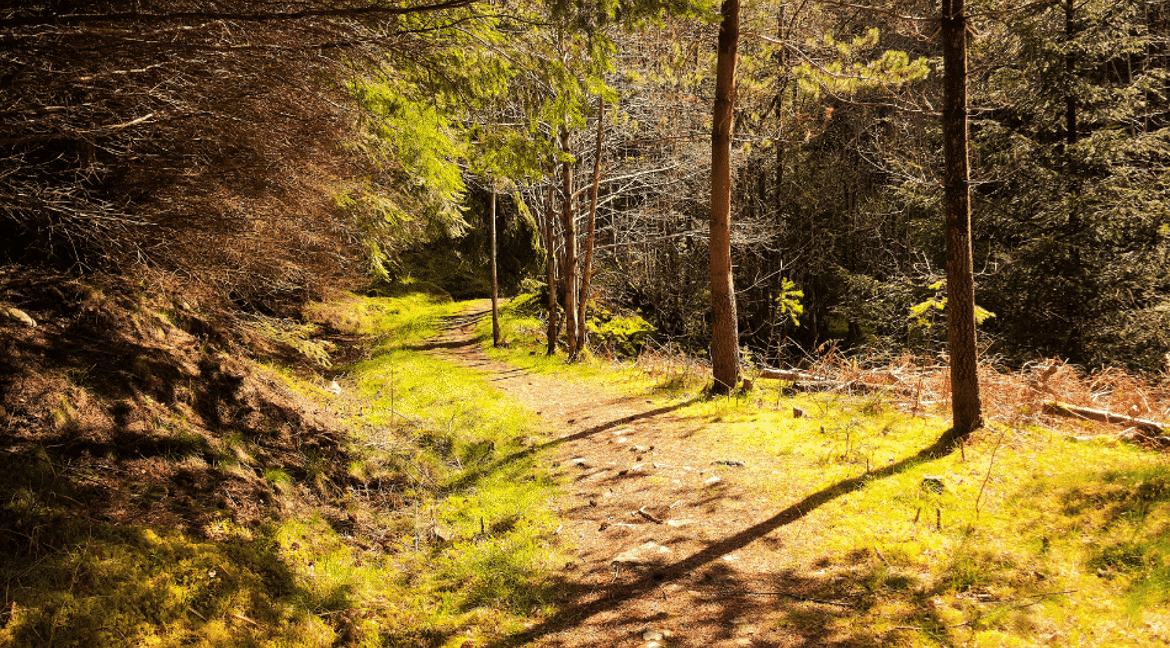 Tay Forest Park
Pease Dean Wildlife Reserve, East Lothian
Located close to Dunbar and just a stone's throw away from our Thurston Manor Park, Pease Dean Wildlife Reserve is a semi-natural woodland where plants and animals continue to thrive. Cloaked in primrose and bluebells, visitors can also spot butterflies, bats and breeding birds throughout the woodland.
Galloway Forest Park, Dumfriesshire
Galloway Forest Park is a paradise for wildlife watchers staying at our Queensberry Bay holiday location. While visiting the area, keep a close eye out for red squirrels, deer and long-haired goats. A goldmine for birdwatchers, Galloway Forest Park sees golden eagles dominating the sky, alongside woodland birds and buzzards.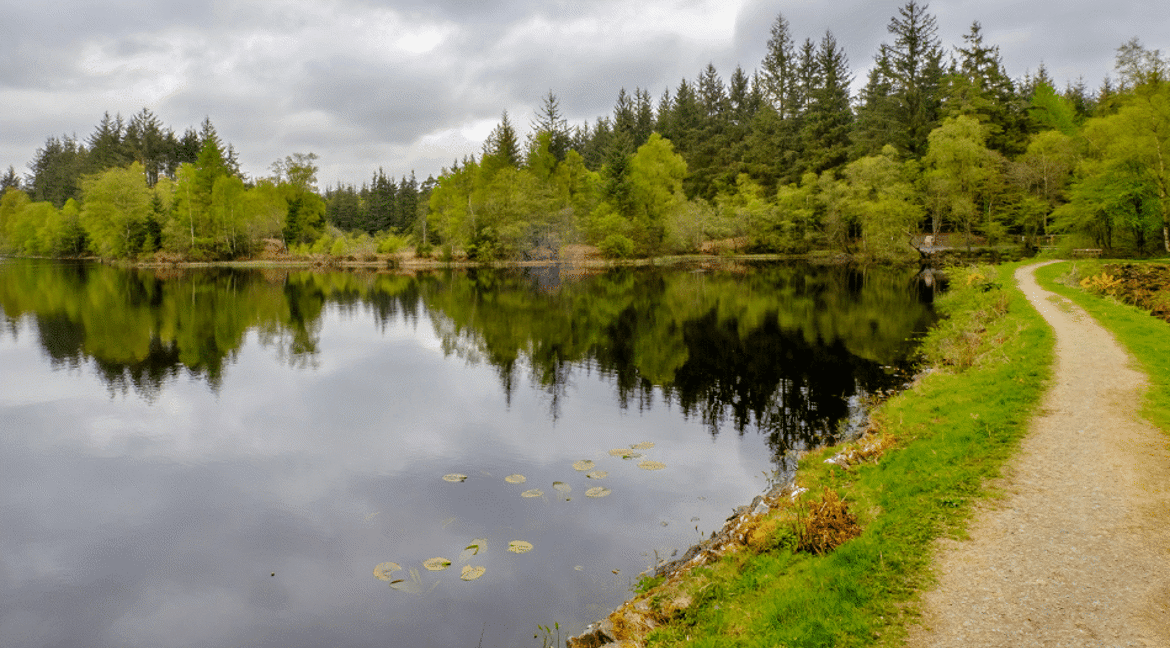 Galloway Forest
Shewalton Woods, Ayrshire
Only a twelve-minute drive from Viewfield Manor Park, Shewalton Wood has over 100 hectares of exquisite wildlife to explore. The mixture of grassland, woodland and wetlands are home to birds of prey and other predatory animals, while its waterways are an ideal habitat for amphibians, dragonflies and other insects.
Related Articles

Verdant Leisure
Five money-saving tips for your next staycation
This year, with the cost-of-living crisis on everyone's minds, saving money will be a top priority for holidaymakers. To ensure everyone has a holiday to remember, we've shared our favourite budget-maximising tips that are key to making the most of your staycation, without money getting in the way. 
Read more

Dumfriesshire
Get in touch
Our friendly team are waiting to hear from you. Check out our office hours
Call 03300 535 524
Award-Winning UK Holiday Parks