Skip to content
1) ? true : false" :class="{ ' shadow transition duration-200' : hasScrolled}">
|
Best castles to visit in Scotland
|
Our Journal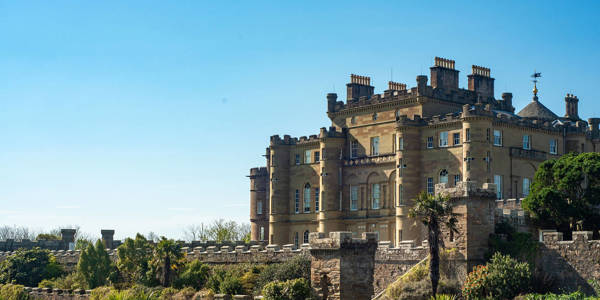 Berwickshire
Best castles to visit in Scotland
Best Castles to visit in Scotland
If you're staying at one of our beautiful holiday parks in Scotland and north England and are looking for days out to some of the most famous and historic castles, then this blog is for you. From castle ruins on the coast, to fully functioning castles which still have royalty living in them today.
Edinburgh Castle
Edinburgh Castle is one of the most famous castles in the UK, steeped in history, and is a huge tourist attraction for visitors and locals alike. The oldest part of the castle, St Margaret's Chapel, dates all the way back to the 12th century; the great hall was erected by James IV around 1510; the Half Moon Battery was built by the Regent Morton in the late 16th Century and the Scottish National War Memorial was built after the First World War. Guided tours are available to book, or if you would like to go into the castle itself you can just purchase tickets, but you are able to walk up to the castle and its grounds for free. Edinburgh Castle is located just an hour from Pease Bay, Coldingham Bay, Scoutscroft & Thurston Manor.
Tantallon Castle
Located on the North Berwick coastline, Tantallon Castle has spectacular views out to the North Sea and Bass Rock. Built in the mid-1300s, Tantallon was one of the last fortresses to be built, and was done so by William Douglas. It was besieged by both James IV and James V, but was ultimately destroyed by Oliver Cromwell's troops in the siege of 1651. You can visit Tantallon Castle throughout the year, with online bookings recommended to avoid disappointment. For anyone staying at Pease Bay, Coldingham Bay, Scoutscroft & Thurston Manor, Tantallon Castle is just a short drive away.
Stirling Castle
Stirling Castle was built in stages throughout the 15th & 16th centuries. The first section to be built was King's Old Building in 1496 for James IV, The Great Hall was erected just seven years later in 1503, before the Royal Palace in 1540 and Chapel Royal in 1594. More recently, the castle is one of the most popular tourist attractions in Stirling, with guided tours available and things to do for all the family. If you're staying at Erigmore, then it's just under an hour's drive.
Dundonald Castle
One of Scotland's most unexplored and fascinating outdoor attractions, Dundonald Castle is a 14thcentury hilltop fortified ruin, which is open to the public daily. You can enjoy spectacular coastal views and join in with the castle team for stories and rare finds from the site's 3500-year-old history. If you are staying at Viewfield Manor, then it is definitely worth a visit, with pre-bookings recommended.
Glamis Castle
Built upon a site that has been witness to many key moments in Scottish history, Glamis Castle is one of the most famous castles in Scotland. The site itself has remained in the Strathmore family since 1372, when Sir John Lyon was granted The Thanage of Glamis by King Robert II for services to the crown, and the family seat was established. If you're staying at Erigmore or own a holiday home at Ballintuim, then Glamis Castle is a perfect day out for all the family with even a café to enjoy.
Winton Castle
Winton Castle was built in 1150 by Phillip de Sayton who was granted land by the Setons. These days, Winton Castle is now a thriving events venue for weddings, birthdays and even hen and stag parties. There is also an array of activities available to the public including falconry, clay pigeon shooting, whisky, wine & champagne tasting sessions and even a mini highland games. If you're staying at Pease Bay, Coldingham Bay, Scoutscroft or Thurston Manor, then Winton Castle is a great day out.
Linlithgow Castle
Linlithgow Castle, also known as Linlithgow Palace, will take your breath away from the second you arrive. From entering through the gates, the castle looks like it's still in fantastic condition and could be lived in, it's only when you enter that you can see the damage that leaves it roofless. Linlithgow Castle was once a majestic royal residence for the Stewarts, but now is an attraction for many locals and holidaymakers. This amazing building is easily accessible if you're staying at Thurston Manor, Scoutscroft, Coldingham Bay or Pease Bay.
Related Articles

Dumfriesshire

Couples
Romantic locations in the UK
With Valentine's Day coming up, we have collated some of the most romantic destinations around the UK for you to plan the perfect day for your partner.
Read more
Get in touch
Our friendly team are waiting to hear from you. Check out our office hours
Call 03300 535 524
Award-Winning UK Holiday Parks