Skip to content
1) ? true : false" :class="{ ' shadow transition duration-200' : hasScrolled}">
|
Walks in East Lothian
|
Our Journal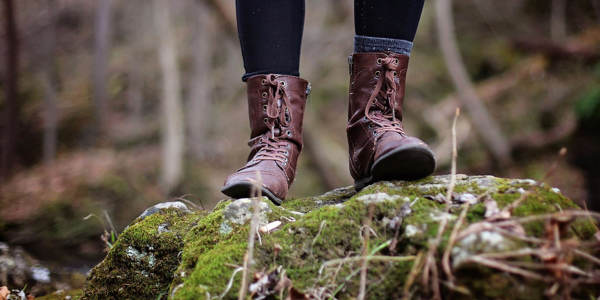 East Lothian
Walks in East Lothian
Take in the views from this clifftop walk
A two part circuit including the iconic red sandstone cliffs through to the historic Dunbar high street and harbour. This is part of the historic John Muir Way but a shorter, moderately easy route, making it perfect for non-experienced walkers and those with children. This walk features fantastic sea views and fascinating volcanic rock formations such as the Doo Rock.
Walk the John Muir Way from North Berwick to Dunbar
The John Muir Way is a fantastic coastal path spanning from west to east Scotland. The final section of this impressive 134 mile walking route lets you take in the sights between North Berwick and Dunbar. From farmland to saltmarshes and dramatic clifftop paths, this walking route has everything, including amazing sea views. What's more, the walk ends at the John Muir Birthplace Museum so you can find out about the man this route was named after!
Visit the breathtaking Lammermuir Hills
Thurston Manor nestles at the foot of the Lammermuir Hills, so what better place to visit than the hills themselves during your stay? The Whiteadder Reservoir to Priestlaw Hill circuit allows you to see some of this breath-taking area in all its glory, especially from the summit of the hill. This 7 mile walk includes the route taken down the Herring Road by the fishwives of Dunbar to carry herring over the hills to the nearby town of Lauder.
Relax in Belhaven Bay and the John Muir Country Park
Take a relaxing walk through the John Muir Country Park and visit the beautiful Belhaven Bay, with its views across to Bass Rock and the Forth Estuary. From the Bay you can visit the Dunbar Clifftop Walk or have a stroll round the John Muir Country Park. The beach itself is a great place for surfing or to relax and enjoy the great outdoors with picnics and sunbathing whilst visiting the area.
Related Articles

Dumfriesshire

Verdant Leisure
Get in touch
Our friendly team are waiting to hear from you. Check out our office hours
Call 03300 535 524
Award-Winning UK Holiday Parks