Skip to content
1) ? true : false" :class="{ ' shadow transition duration-200' : hasScrolled}">
|
Six of the UK's best winter walks while visiting Verdant Leisure
|
Our Journal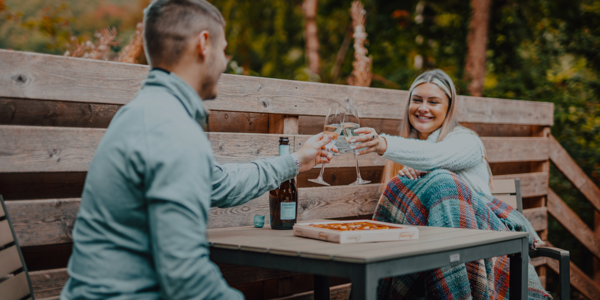 Verdant Leisure
Six of the UK's best winter walks while visiting Verdant Leisure
18/08/2022
When it reaches the winter months most people are quick to hibernate from the cold weather but getting outdoors regularly can have huge benefits on your mood, stress and physical health.  If you are planning a winter staycation this year and still want to enjoy the outdoors, we've put together a list of the UK's best walks to enjoy and embrace the cold weather.  
Our research uses rainfall data, social media hashtags and trip advisor reviews to rank some of the most spectacular walks the UK has to offer. Check out the Top 10: 
| | |
| --- | --- |
| 1.  | Seven Sisters, East Sussex  |
| 2.  | Dunstanburgh Castle, Northumberland  |
| 3.  | Belhaven Beach, East Lothian  |
| 4.  | Kielder Water and Forest Park, Northumberland  |
| 5.  | John Muir Way, Dunbar  |
| 6.  | Cheddar Gorge, Somerset  |
| 7.  | Sycamore Gap, Northumberland  |
| 8.  | Robin Hood's Bay, North Yorkshire  |
| 9.  | Malham Cove, Yorkshire  |
| 10.  | Barnard Castle, County Durham  |
If you're planning a trip to one of our Verdant sites, check out one of these wonderful wintery walks during your stay: 
1. Dunstanburgh Castle, Northumberland
This 14th century heritage site is set on the stunning Northumberland coastline, near the village of Craster. Crossing through farmland, which is home to livestock, this 1.3-mile walk is perfect for a family day out or a gentle stroll. Once you have explored the castle grounds, head down to the beach to feel the crisp sea-breeze or wander to the nearby towns to do some local shopping. 
2. Belhaven Beach, East Lothian
Less than a fifteen-minute drive from Thurston Manor Leisure Park, Belhaven Beach stretches along the stunning coastline of the John Muir Country Park. This dog-friendly walk has stunning views of salt marshes, grass lands and sand dunes. Wrap up warm to shelter yourself from the sea-salt winds. 
3. Kielder Water and Forest Park, Northumberland
Kielder Water and Forest Park is not only Europe's largest forest, but also home to Northern Europe's largest man-made lake. With a vast expanse of landscapes, this is a hotspot for walkers, runners, cyclists and even wildlife spotters. Visit the Birds of Prey centre, play mini golf, or shelter under the trees with a picnic.  
4. John Muir Way, East Lothian
For those looking for a more challenging adventure, The John Muir Way is a coast-coast walk stretching a total of 134 miles across central Scotland. From Helensburgh to Dunbar (the birthplace of John Muir), this walking and cycling route passes varied landscapes, exploring the heart of Scotland. 
5. Sycamore Gap, Northumberland
This popular location features one the countries most photographed trees. A single sycamore Tree standing alongside Hadrian's Wall has become an iconic image, resulting in the name Sycamore Gap. Starting at the Visitor centre, Sycamore Gap is a scenic, circular walk ideal for families looking to visit the World Heritage Roman wall footpath.  
6. Barnard Castle, County Durham
The medieval Barnard Castle sits amongst a market town of the same name and takes its name from its 12th Century founder Bernard Balliol and is one of the most historical castles in north England. Not only does this quintessentially British town come with a rich history, but it is also surrounded by valleys, rivers and the outstanding natural beauty of the north Pennines.  
Related Articles

Verdant Leisure
Five money-saving tips for your next staycation
This year, with the cost-of-living crisis on everyone's minds, saving money will be a top priority for holidaymakers. To ensure everyone has a holiday to remember, we've shared our favourite budget-maximising tips that are key to making the most of your staycation, without money getting in the way. 
Read more

Dumfriesshire
Get in touch
Our friendly team are waiting to hear from you. Check out our office hours
Call 03300 535 524
Award-Winning UK Holiday Parks