Skip to content
1) ? true : false" :class="{ ' shadow transition duration-200' : hasScrolled}">
|
Days out in Northumberland
|
Our Journal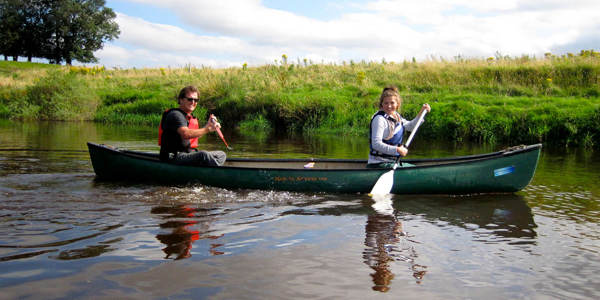 Northumberland
Days out in Northumberland
Kimmerston Riding Centre
Take to horseback in the Northumberland countryside
Enjoy supervised horse rides from the Northumberland country to the coast with Kimmerston Riding Centre. This centre offers great sessions for all experienced horse riders and you can choose where you want to visit. One option could see you travelling to the famous Holy Island to gallop along the white sands, what better way to experience this magical place? For complete beginners there are horse riding lessons which take place at the centre itself. There's also the option to enjoy a leisurely ride around Kimmerston and through the fields in the area for novice riders. 
Guests and owners at Riverside can take advantage of a 10% discount off standard prices by showing their key card (guests) or rewards card (owners).
Alnwick Garden
Explore treetops and fairy houses
Just ten years ago the Alnwick Garden was derelict and forgotten. Today though it is a magnificent and inspiring landscape with beautiful gardens, unique features and amazing architecture, all brought to life with water. A number of impressive features offer the perfect place for children to explore, including the Treehouse, with its wobbly rope bridge, wooden walkways, twinkling lights and roaring fires, and the Fairy Tale Garden, where you can try and spy dragons and other magical fairy tale characters. You can also enjoy guided tours of the Poison Garden, created by the Duchess of Northumberland herself and featuring plants such as belladonna, hemlock and cannabis, to drive the awareness of the dangers of harmful plants and illicit drugs.
Ford & Etal Estates
One destination, over 20 attractions
Just a stone's throw from Wooler, there is something for everyone at Ford & Etal Estates. With so much to see and do, you can easily spend a day, or more, at Ford & Etal. From a working corn mill to the steam railway, and the 'old school' in Ford to the Heavy Horse Centre, no matter what your age or interest your day out will be filled with fun!
Guests and owners at Riverside can take advantage of a 15% discount on entry to Heatherslaw Cornmill and Lady Waterford Hall by showing their key card (holiday guests) or rewards card (owners).
Active4Seasons
Get active and enjoy the great outdoors
Experience the great outdoors with a challenge from Active4Seasons. The company offers a qualified and experienced guide to take you out on the water, teaching you a range of amazing activities. From open canoeing to river and sea kayaking, coasteering, mountain biking and mountain scrambling, you can do it all through Active4Seasons. 
Guests and owners at Riverside can take advantage of a 10% discount off weekday activities during April, May and October by showing their key card (holiday guests) or rewards card (owners).
Wooler Golf Club
Tee off at Wooler Golf Club
The club opened in 1976, with the course originally on Wooler common. Now located just a 5 minute drive from the park, the club is open all year round. With members competitions at weekends, owners at Riverside can join for £310 per year with unlimited usage. For holiday guests, prices start from just £10 to pay as you go, depending on the day and season. Why not book a lesson with a pro in advance? The club also offers buggy hire, and a bar open on Thursday evenings throughout the summer. Find out more on their website.
GO Electric
Enjoy E-Bike Adventures!
GO Electric offer an environmentally friendly, low cost, and enjoyable way for friends and families to explore all North Northumberland has to offer. Their fleet consists of high quality 'Specialized' electric bikes, perfect for tackling the trails and conquering the hills. The e-bikes offer you 0 to 100% pedal assistance at the touch of a button. Ask them about their Mystery E-Bike Challenge!
Guests and owners at Riverside can take advantage of a 10% discount with a promo code available from Reception.
Ad Gefrin
World class Northumberland Anglo-Saxon Museum and English whisky distillery.
Ad Gefrin celebrates and showcases the unique heritage, ancient hospitality, and contemporary crafts, arts and produce of Northumberland. They have re-awakened the Northumbrian tradition for whisky distilling, that has slept for over 200 years! Enjoy exhibitions and events, distillery tours and tastings, and more!
Discount for guests and owners at Riverside coming soon!
Related Articles

Verdant Leisure
Five money-saving tips for your next staycation
This year, with the cost-of-living crisis on everyone's minds, saving money will be a top priority for holidaymakers. To ensure everyone has a holiday to remember, we've shared our favourite budget-maximising tips that are key to making the most of your staycation, without money getting in the way. 
Read more

Dumfriesshire
Get in touch
Our friendly team are waiting to hear from you. Check out our office hours
Call 03300 535 524
Award-Winning UK Holiday Parks