Skip to content
1) ? true : false" :class="{ ' shadow transition duration-200' : hasScrolled}">
|
Days out in Dumfriesshire
|
Our Journal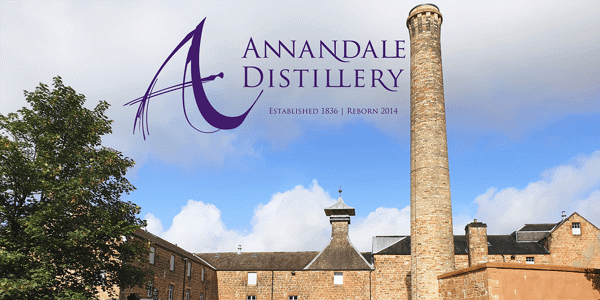 Dumfriesshire
Days out in Dumfriesshire
Annandale Distillery 
Established in 1836, Annandale was originally one of Scotland's oldest operating distilleries. Located close to the Scotland-England border, Annandale is also the first (and last) distillery in Scotland.
Enjoy their 5 star awarded visitor experience, take a tour, sip their stunning peated and unpeated whiskies and taste their delicious food. They promise you a warm Scottish welcome.
Guests and owners at Queensberry Bay can take advantage of a 10% discount on their classic 30 minute or 1 hour tours, booked in advance by showing their key card (guests) or rewards card (owners).
The Globe Inn 
Nestling along a cobbled flagstone close, just off Dumfries' High Street, The Globe Inn, first established in 1610 and Robert Burns' favourite Howff, combines rich and passionate history with a stunning and sympathetically refurbished restaurant, bar, private dining room and museum.
You can discover the history of Burns and his relationship with The Globe by booking on to one of the tours hosted by Burns' Howff Club or Burns aficionado Jane Brown who tell passionate tales that will make you laugh and ponder on the stories the walls could tell. You can sit in the famous Poets Chair, if you can recite a verse of the Bard's poetry, visit his bed chamber, kitchen and dining room, read the diamond etched verses scribed on the windowpane by his very own hand, and marvel at the various rare artefacts proudly displayed.
Ruthwell Cross
Enjoy a piece of history at Ruthwell Cross
The Ruthwell Cross, dating to around AD 680, is one of the most famous and elaborate Anglo-Saxon monumental sculptures. Situated within the Ruthwell Church near Dumfries, it features inscriptions in both the Latin and runic alphabet, and is inscribed with one of the largest figurative inscriptions on any surviving cross of its kind.
The Devil's Porridge Museum
Take a trip to the brand new state of the art Devil's Porridge Museum and discover the story of the greatest munitions factory on earth! The museum tells the story of how this one quiet area was transformed into a hub of wartime activity. Find out more here!
Related Articles

Verdant Leisure
Five money-saving tips for your next staycation
This year, with the cost-of-living crisis on everyone's minds, saving money will be a top priority for holidaymakers. To ensure everyone has a holiday to remember, we've shared our favourite budget-maximising tips that are key to making the most of your staycation, without money getting in the way. 
Read more

Dumfriesshire
Get in touch
Our friendly team are waiting to hear from you. Check out our office hours
Call 03300 535 524
Award-Winning UK Holiday Parks