Skip to content
1) ? true : false" :class="{ ' shadow transition duration-200' : hasScrolled}">
|
Day trips to Newcastle
|
Our Journal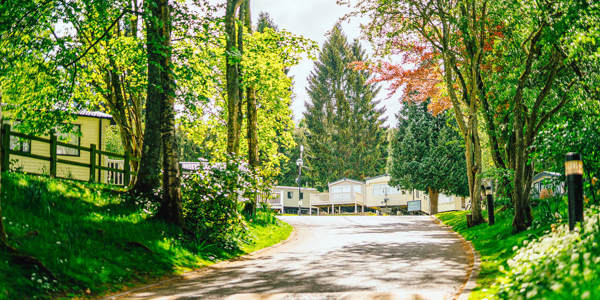 Northumberland
Day trips to Newcastle
With
Riverside
,
Heather View
and
Kingfisher Leisure Parks
all within easy reach of this renowned northern City, there are so many things to enjoy when you take day trips to Newcastle during your holidays or from a holiday home of your own.
With its iconic bridges and the Angel of the North dominating the skyline, Newcastle is often viewed as the image of the north east of England. As England's most northern city, it provides a fantastic variety of things to do for all ages from museums to arts centres, entertainment venues and shopping centres.
Newcastle Arts Centre
For the culture vultures out there why not visit the beautiful
Newcastle Arts Centre
. One of the countries most visited arts centres, Newcastle Arts Centre is located within 9 buildings across the city centre. These buildings were previously abandoned but now host a variety of exhibitions, music and theatre shows. There's a gallery, performance venue, bar and shops for arts related items. With regularly changing exhibitions its worth visiting time and time again throughout the year.
Experience history at Newcastle Museums
The city has a whole host of amazing museums to suit many different guests. If history is your thing you will love the Discovery Museum which focuses on the area's maritime, scientific and technological importance. Or head to the Great North Museum: Hancock where you can discover the detailed history of Hadrian's Wall, finding our about the forts, milecastles and museums that can be visited along the wall today. You can also visit Newcastle Castle which shows the gruesome history of the city and allows visitors to take in stunning views from its rooftop. The Life Science Centre also offers a great interactive experience for science lovers.
Heading out of the city a little way you can also experience life from the 1820s, 1900s, 1940s and 1950s at Beamish. This interactive museum close to Newcastle is a firm favourite with families as you can get up close to the way of living in the past.
Enjoy a shopping trip
Newcastle is well known for its variety of high street stores and you will not be disappointed with Newcastle's shopping centres. Eldon Square and the Metro Centre are both available for a great shopping and leisure experience. With Eldon Squares location in the heart of the city and the Metro Centre offering great leisure facilities including cinema and climbing walls, there is lots to keep everyone entertained during the day. Both shopping centres offer regular events throughout the year, including activities for the kids to get involved in during the school holidays.
You can enjoy all these day trips to Newcastle and more from your very own holiday home at Riverside, Heather View or Kingfisher Leisure Parks. Why not take the first step towards holiday home ownership by
arranging a park tour
today.
Related Articles

Verdant Leisure
Five money-saving tips for your next staycation
This year, with the cost-of-living crisis on everyone's minds, saving money will be a top priority for holidaymakers. To ensure everyone has a holiday to remember, we've shared our favourite budget-maximising tips that are key to making the most of your staycation, without money getting in the way. 
Read more

Dumfriesshire
Get in touch
Our friendly team are waiting to hear from you. Check out our office hours
Call 03300 535 524
Award-Winning UK Holiday Parks