Skip to content
1) ? true : false" :class="{ ' shadow transition duration-200' : hasScrolled}">
|
Apprenticeships
|
Why Verdant Leisure?
|
Careers
|
Read more about us
Apprenticeships at Verdant Leisure
Are you looking to start a career in the travel and leisure industry? Verdant Leisure are proud to offer apprenticeships to help you get your career off the ground. 
What is an apprenticeship?
Apprenticeships are essentially a qualification and job rolled into one. The skills and knowledge you learn from your tutors will help you in your job role and the skills and knowledge you learn whilst working will help you achieve the qualification.
Apprenticeships can be undertaken by anyone, at any age, at any stage in their work life. They can help those starting out in the world of work, those who have worked for years and want a change, those who want to develop and many many more.
What qualifications involve?
Apprenticeships are made up of a nationally recognised vocational qualification (an NVQ or SVQ), core work related skills (e.g. ICT) and industry specific short courses (e.g. food hygiene)
When you undertake an apprenticeship with us we promise to:
Provide you with the on-the-job training in order to get the best from your apprenticeships
Give you time during the day to work on your apprenticeshop coursework and meet with your assesor
Work with you to identify a development path with Verdant Leisure that goes beyond your apprenticeship
What apprenticeships are available?
Our Head Office in Lancaster is home to our accounts, Marketing, Holiday Bookings & HR teams. Apprenticeships at Head Office will be in Business Admin & Customer Service.
Our parks across Scotland & northern England are home to our Accommodation, Grounds & Maintenance, Reception & Admin, Holiday Home Sales, Leisure, Bar & Restaurant and Shop teams. Apprenticeships on park will typically be in:
Food & Beverage Services
Food Production & Cookery
Reception Services
Housekeeping Services
Retail Skills
Business Admin
Customer Service
Supervision & Leadership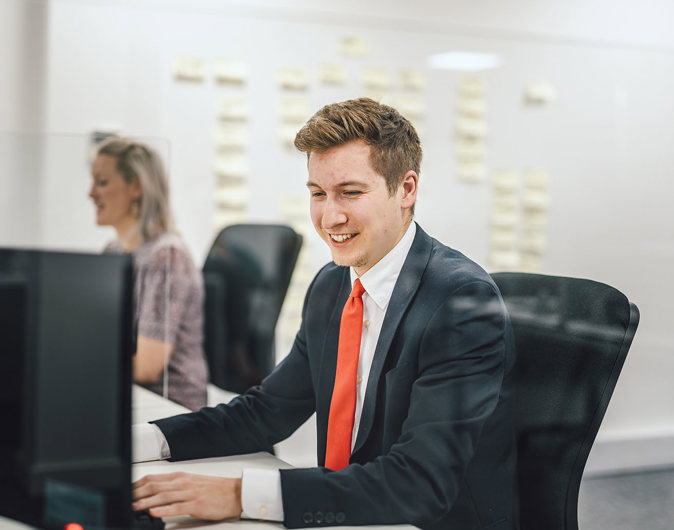 Apprenticeships at Verdant Leisure
Location: All park locations & Head Office. (excludes Kingfisher Leisure Park)
Salary: From £4.62 per hour
Contract Type: Permanent
Hours: From 16 hours per week, full time and part-time positions available, flexible and variable hours.
Benefits
When you join Team Verdant you will be working in a fun and collaborative environment. You can also take advantage of some fantastic benefits including:
An online discount platform where you can save money on shopping, dining, travel, days out and much more
Last minute park breaks from only £99
Up to 30% off park breaks for you, your friends and your family
Discounted use of facilities on park, including restaurants, leisure and activities
and so much more...
Skills & Experience Required
Good communication skills
Good numeracy and literacy skills
A commitment to undertake the coursework and practical assessments
Get in touch
Our friendly team are waiting to hear from you. Check out our office hours
Call 03300 535 524
Award-Winning UK Holiday Parks