Skip to content
1) ? true : false" :class="{ ' shadow transition duration-200' : hasScrolled}">
|
Take an Insight into Ownership at Cleavewood
|
Our Journal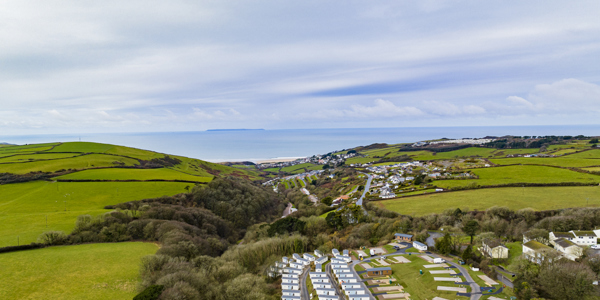 Blog
Take an Insight into Ownership at Cleavewood
26/07/2023
Richard & Angela love being holiday home owners at Cleavewood Leisure Park, they spend their time enjoying the views, having beach days and especially the night entertainment at our sister park, Golden Coast Leisure Park. We asked them a few questions about their experience as an owner and what made them choose Cleavewood as their holiday home location!
Please tell us about yourself and who shares your holiday home.
Our names are Richard and Angela from Gloucester, and we have been together for 40 years. We have 2 children, and 4 grandchildren, and we will be sharing our holiday home with the whole family.
What made you choose Cleavewood as your holiday home location?
We have been coming to Woolacombe for over 7 years and we love the beach, surrounding areas and the slower pace of life. As previous holiday guests of Golden Coast, we love all the facilities, activities, and entertainment, so as soon as we found out Cleavewood was offering holiday home ownership we jumped at the chance to own here.
What type of holiday home do you own and what made you choose this model?
We own a Swift Vendee Lodge, and we chose this model because it had everything we were looking for.  The open plan living space, large master bedroom, en-suite shower, views of the sea and Lundy Island made it the perfect choice for us.
What is your favourite thing to do at Cleavewood?
There is so much to choose from! We love relaxing and enjoying the views and listening to the birds, having beach days, and enjoying the night entertainment at Golden Coast.
How have you found your experience as a Verdant Leisure owner?
We have been treated like royalty from the whole team at Cleavewood. They have they have all been friendly and welcoming, always making sure we have everything we need and quick to act when there's a problem.
Do you have a highlight of the last year to share?
Settling into our new lifestyle! We have been here for 2 weeks now and feel right at home. We've been enjoying the food at The Old Mill, which is now our local, fantastic entertainment and a lovely outdoor playground and dog friendly seating area. As it is on our doorstep it's been great.
Thanks, Verdant Leisure for buying Golden Coast and Cleavewood, without you we would not be here today living the dream.
Are you interested in owning a holiday home?  If so, contact 01271 872000 to speak to the park or click here to find out more!
Get in touch
Our friendly team are waiting to hear from you. Check out our office hours
Call 03300 535 524
Award-Winning UK Holiday Parks