Skip to content
1) ? true : false" :class="{ ' shadow transition duration-200' : hasScrolled}">
|
Day trips to Perth
|
Our Journal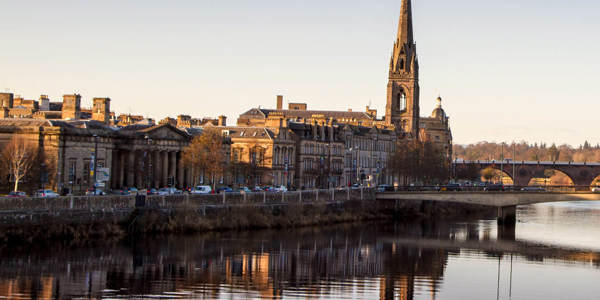 Perthshire
Day trips to Perth
Erigmore Leisure Park
is located in the heart of the Perthshire countryside, with its beautiful surroundings you can often forget how easy and convenient the city of Perth is to visit during your holidays and when visiting your holiday home at the park. Just 15 minutes away the city boasts beautiful cobbles streets and medieval spires, not to mention fantastic monuments, art galleries and museums. Discover our best things to do on a day trip to Perth.
Discover a geographical delight at The Fair Maid's House
The Royal Scottish Geographical Society's visitor and education centre located in The Fair Maid's House is a must visit during your day trips to Perth. Visitors are treated to views of the planet from space and can see the continents evolve in the Earth Room, the Education Room can teach you about the hottest and coldest places on earth and the Explorer's Room allows you to curl up with a book  and learn about maps!
Explore the history of the area at Perth Museum and Art Gallery
One of Scotland's oldest established museums, the Perth Museum contains a fantastic collection of objects reflecting the city's history. Its home to over half a million local, national and international objects and features a changing programme of events, talks and tours for visitors to enjoy. There are interactive trails, puzzles and games for the kids too!
Immerse yourself into the history of The Black Watch
At the Black Watch Museum you will be able to find out more about the formation and amalgamation of the Black Watch Regiment, plus its many roles in the country's military history. Explore the Regiments early years when they kept 'watch' over the highlands, to the more recent First and Second World Wars and their part in Iraq and Afghanistan. The Museum is located in the breath-taking fortress of Balhousie Castle.
Take in the views at Kinnoull Hill
The highest of the five hills in the Kinnoull Hill Woodland Park, Kinnoull Hill is highly recommended by locals and visitors. This Site of Special Scientific Interest is a tranquil haven featuring an abundance of flora and fauna, grassy paths and waymarked nature trails. Perfect for those seeking a little outdoor adventure during their day trip. On the south of Kinnoull Hill you can also find at Kinnoull Tower, a romantic 19th century folly and Branklyn Garden, a beautiful garden featuring exotic plants from China, Tibet and Bhutan.
You can enjoy all these day trips to Perth and more from your very own holiday home at Erigmore Leisure Park. Why not take the first step towards holiday home ownership by
arranging a tour today.
Get in touch
Our friendly team are waiting to hear from you. Check out our office hours
Call 03300 535 524
Award-Winning UK Holiday Parks