Skip to content
1) ? true : false" :class="{ ' shadow transition duration-200' : hasScrolled}">
|
Holiday homes for sale at Queensberry Bay
|
Dumfriesshire
|
South West Scotland
|
Ownership
Holiday homes for sale at Queensberry Bay
View our range of caravans and lodges for sale at Queensberry Bay from £28,995.
With a range of caravans and lodges for sale at Queensberry Bay, there's something to suit everyone's tastes and budgets. What's more when you purchase a holiday home with Verdant Leisure you can take advantage of no site fees to pay until 2025*! Below is a selection of holiday homes we have available at Queensberry Bay, for more information on all of the holiday homes we have available, click on the link below to contact our team directly.
2014 Willerby Vacation
£28,995
35' x 12'
2 bedrooms
This perfectly compact starter holiday home is complete with all your holiday home essentials. This 2014 Willerby Vacation  comes in great condition with plenty of extras for a comfortable home from home. 
2019 Willerby Linwood
£38,995
35' x 12'
3 bedrooms 
Maintained to a high standard, this modern pre-owned holiday home has everything you need. Double glazing, central heating and an open plan layout. The floor to ceiling windows in the lounge bring in lots of natural light, making your space feel even bigger. With 3 great sized bedrooms, there's room for everyone.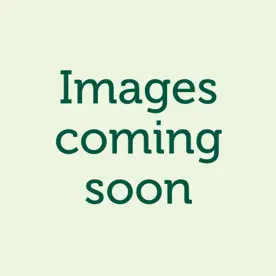 2017 Swift Loire
£39,995
35' x 12'
2 bedrooms 
The Loire offers fantastic value, with looks to match. Enjoy spacious and modern interiors with an L shaped sofa and separate dining area. 
2020 Swift Loire
£43,995
35 x 12
2 bedrooms
This used holiday home has been maintained to the highest standard. With plenty of space and an open plan layout, it's a great space to entertain. It features a generous fixed sofa and dining set. The bedrooms are spacious with lots of storage and the master bedroom benefits from an en-suite toilet.
2016 Swift Alsace
SOLD
39' x 12'
2 bedrooms
This pre-owned holiday home is fantastic value for money. It's both modern, and comfortable, creating a great space for you to spend time with loved ones. It's has an open plan layout with a large L shaped sofa and sliding doors, giving you the option to add decking. The bedrooms are spacious and have plenty of storage space.
2022 ABI Coworth
Was £56,100
Now £49,995
36 x 12
2 bedrooms 
Enjoy fantastic views of the Dumfriesshire landscape from the floor to ceiling windows, while they also create a light and airy feel inside. This living area is perfect to entertain guests with a wrap-around sofa that converts into a double bed, as well as dinette seating. 
2023 Atlas Chorus
Was £65,190
Now £62,995
36 x 12
2 bedrooms
This bright and spacious home has beautiful French doors at the front, opening into the living area featuring a large L-shaped couch with an armrest and handy USB socket. Dine with the family at the free-standing dining table before getting a good nights rest in the comfortable bedrooms. 
2022 Victory Lakewood Lodge
Was £94,999
Now £89,995
42' x 14'
2 bedrooms
This brand new lodge provides an idyllic place to enjoy your holidays in comfort. Its warm neutral colour scheme means you can relax in serenity and style. Whether you're seeking romantic getaways or quality family time, you're sure to find what you need in the Victory Lakewood Lodge.
2022 Swift Toronto Lodge
Was £166,000
Now £144,995!
40 x 20
2 bedrooms 
The twin unit Toronto Lodge is about luxurious family living with a fresh contemporary colour scheme and plush zodiac soft furnishings. From the large wraparound dining seating, airy living area, state of the art kitchen, and clever storage solutions, it's a true home from home.
2022 Victory Parkview Lodge
Now £164,995!
40' x 20'
 2 bedrooms 
The Victory Parkview Lodge combines high quality design, contemporary features and a range of fabulous features. The lounge is cosy and has two free standing sofas and an electric fire. It's shaker style kitchen is stylish and practical, with plenty of space and integrated appliances. The master bedroom is complete with a dressing area and en suite toilet. It's a truly luxurious holiday home.

Not found what you're looking for?
Click below to enquire about our full range of holiday homes for sale at Queensberry Bay.
Images used for representation purposes only. Stock and prices correct at the time of publishing. Stock is subject to availability.
Terms and conditions
**Terms and conditions apply. Deposit for the 2025 season is payable in November 2024. Applies to new customers only.

*Winter sale discounts are applicable to selected models and parks only, subject to availability. Full details are available on request. Offers are subject to change and apply to new customer sales only. Offers cannot be used in conjunction with any other offer or promotion, cannot be applied retrospectively and can be withdrawn at any time. Winter sales event will end at midnight on 31s December 2023 or until featured models are sold, whichever is soonest. Stock and prices correct at time of issue. Sale must complete by 31st December to qualify.  Subject to availability and purchase of a holiday home that is in stock and sited. Full payment is required for handover date to be confirmed. Terms and conditions apply.
Get in touch
Our friendly team are waiting to hear from you. Check out our office hours
Call 03300 535 524
Award-Winning UK Holiday Parks