Skip to content
1) ? true : false" :class="{ ' shadow transition duration-200' : hasScrolled}">
|
Valentine's date ideas
|
Our Journal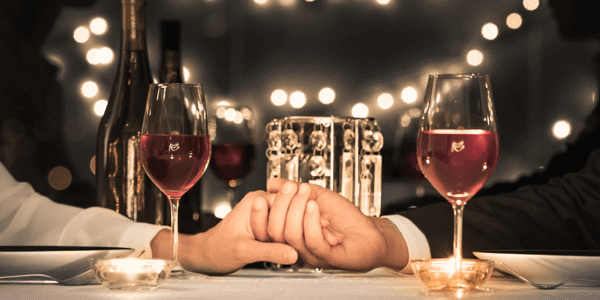 Couples
Valentine's date ideas
26/01/2023
If you're stuck on ideas of what to do this Valentine's Day for your loved one, don't worry! We have curated a list of couples activities to help you create the perfect romantic getaway. 
Romantic walk on the beach 
No matter the time of day, a walk on the beach is a classic romantic option for couples. A beach-front walk isn't reserved for a holiday abroad either; there are many beautiful UK beaches to explore such as:
Southerness Beach - Located close to Queensberry Bay and surrounded by miles of wide golden sands, this beach is perfect for a beautiful coastal walk with your loved one.
Ayr Beach - Known for its beautiful views of Ailsa Craig (the Isle of Arran), this beach is ideal for a couple looking to take in some stunning scenery. Ayr Beach is located close to Viewfield Manor and has many nearby facilities such as crazy golf and a local café!
Coldingham Beach -  Within walking distance of both our Coldingham Bay & Scoutscroft Leisure Parks, Coldingham Beach is known for its super Instagrammable beach huts making it perfect for couples who want to capture memories together.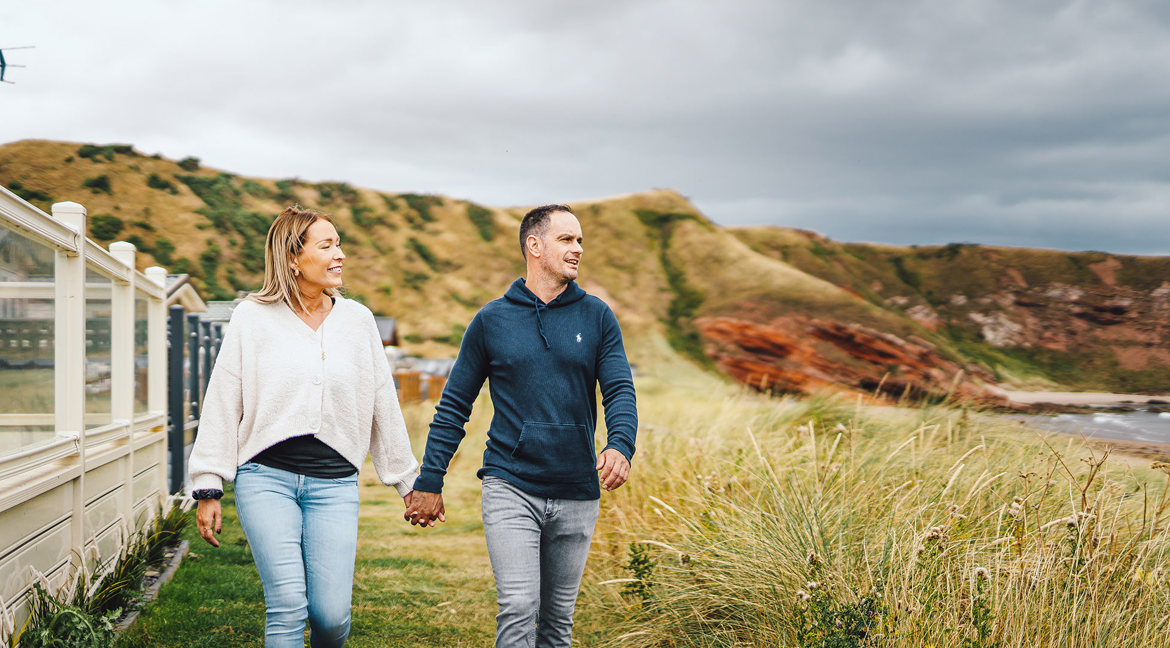 Relax in a Hot Tub
If your partner loves the feeling of luxury, treating them to a romantic weekend away with a hot tub may be the answer to their Valentine's desires! 
Visit Golden Coast Leisure Park in Devon or Erigmore Leisure Park in Scotland to spend some quality time with your partner in our luxury villas, relaxing the night away in your own private hot tub.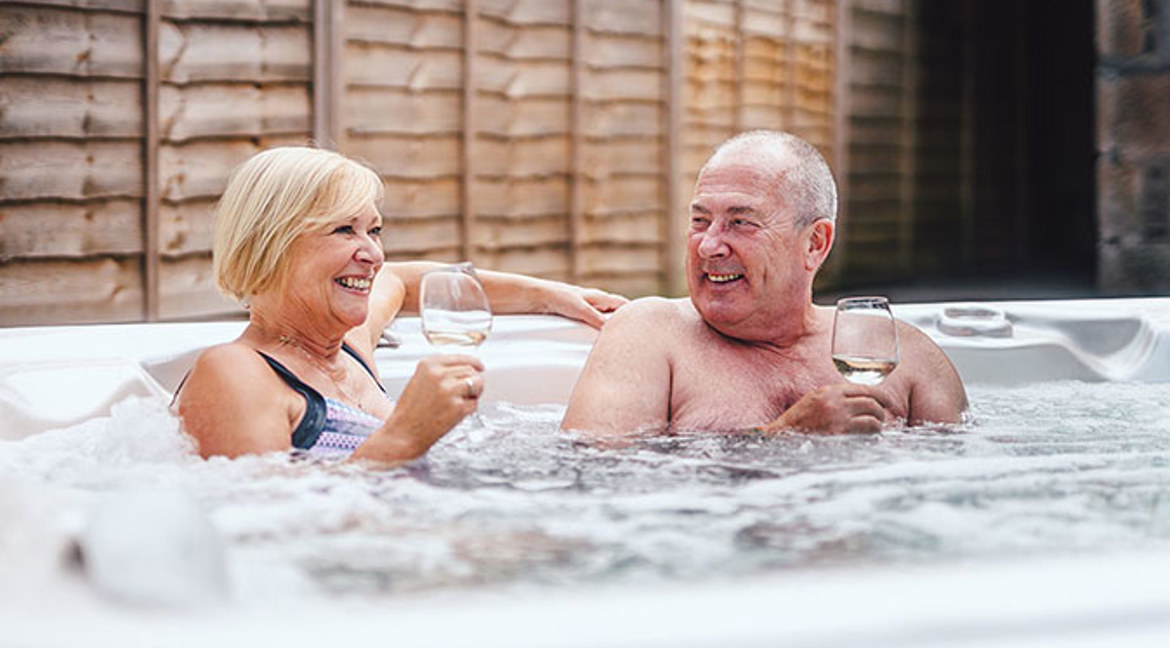 UK walks perfect for couples
Head out for a romantic walk through the woods, by a coastline or simply anywhere you can appreciate the beautiful surroundings together. Taking the time to explore is one of the best ways to create memories together. No matter the weather, with animals to spot and places to discover, the fun is never-ending.
The UK is full of beautiful areas, with some well known highlights as well as hidden gems, here are some we recommend: 
The Northumberland National Park - 
Northumberland National Park has a few access points with one, The Wooler Common, being close to our Riverside Leisure Park. This peaceful area is perfect for exploring and will give you amazing views of hills, ponds and of course the local wildlife.
The Weardale Way - 
This walk is one of the most popular routes for our holiday-goers. This impressive 74-mile route from Cowshill to Sunderland will take you by many beautiful sights of The Dales, The River Wear and Weardale Steam Railway line. Don't worry if 74 miles is a bit intimidating for a romantic walk, it is helpfully split up into shorter sections and can be accessed from both our Heather View and Kingfisher Leisure Parks. 
Jon Muir Way - 
This is yet another long walk at 134 miles, designed to be done over a few days. The final section, however, is a much more reasonable distance for a romantic walk, taking you from North Berwick to Dunbar, and is easily accessible from our Thurston Manor Leisure Park. This scenic coastal walk gives you the opportunity to climb Berwick Law, offering fantastic views across the way.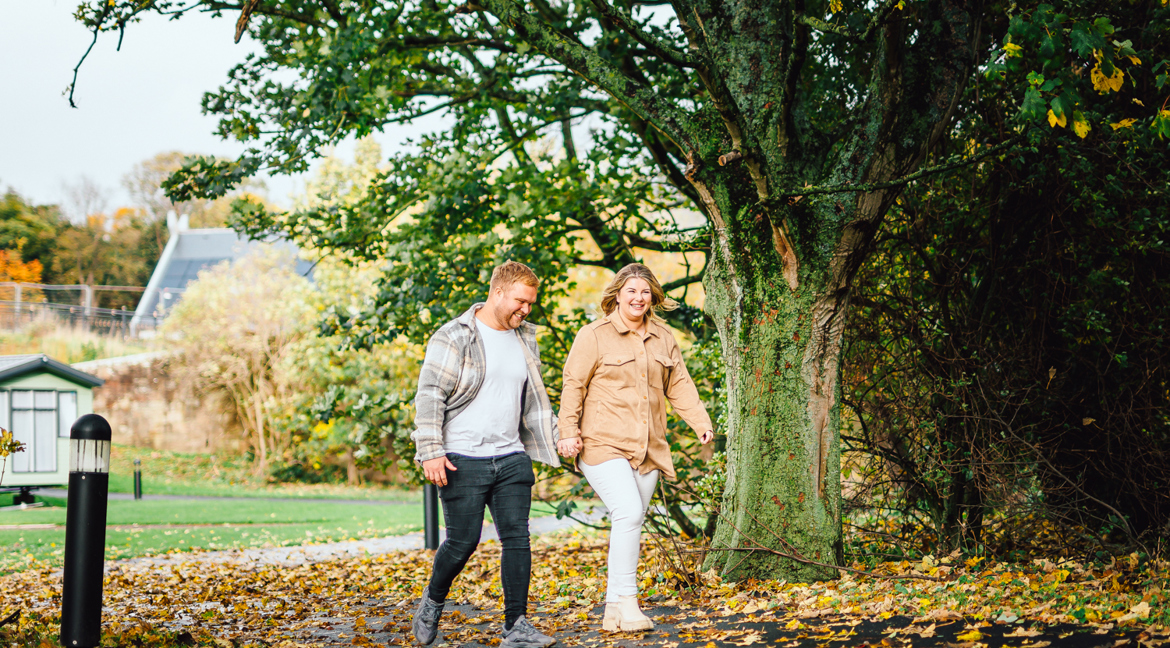 Romantic meal
One of the most popular activities for treating your loved one is a romantic meal. With candles, wine or champagne, and flowers, accompanied by a mouth-watering meal cooked by someone else, it allows you to sit back, chat and laugh all evening long. A range of our parks have bars & restaurants available including Heather View, Riverside, Pease Bay, Scoutscroft and Thurston Manor. 
Escape somewhere new on a romantic getaway
Sometimes you just need to get away from everyday life and take some time to explore somewhere new! There is nothing more romantic than sharing this experience with your partner, spending some quality time together. We have some suggestions for you based on the type of break that suits your relationship most:
The Romantics - With a beach at your doorstep, gorgeous views of Solway Firth and opportunities to stargaze in the local park, Queensberry Bay Leisure Park in Dumfriesshire, South West Scotland is perfect for a couple looking to prioritise romance. 
Living in Luxury - If you're the type of couple who likes to live it up in luxury during your breaks, we recommend visiting our Erigmore Leisure Park in Perthshire, Central Scotland. This unique location boasts breathtaking views, and is truly luxurious with our range of hot tub lodges and a hot tub cottage. After you've settled in, you can make your way to our amazing facilities on park, including an indoor heated pool, sauna, and whirlpool bath. Then, sample some delicious, freshly prepared food and drink in the Bar & Lounge
Lots to do! - Seeking fun and adventure perfect for couples? If so our Golden Coast Leisure Park in Woolacombe, North Devon is the ideal holiday destination. Bond with your significant other with the many fun activities and facilities available at this park including a wave surfing simulator, pottery studio, plenty of places to eat and bowling!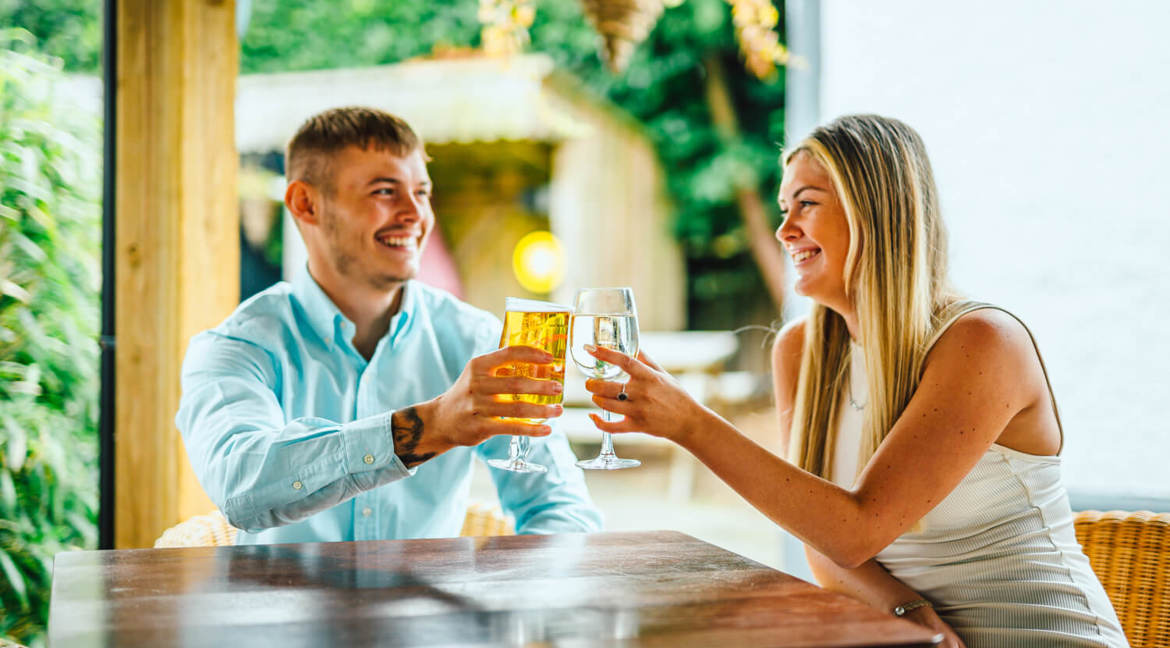 Get in touch
Our friendly team are waiting to hear from you. Check out our office hours
Call 03300 535 524
Award-Winning UK Holiday Parks