Skip to content
1) ? true : false" :class="{ ' shadow transition duration-200' : hasScrolled}">
|
Take an Insight into Ownership at Viewfield Manor
|
Our Journal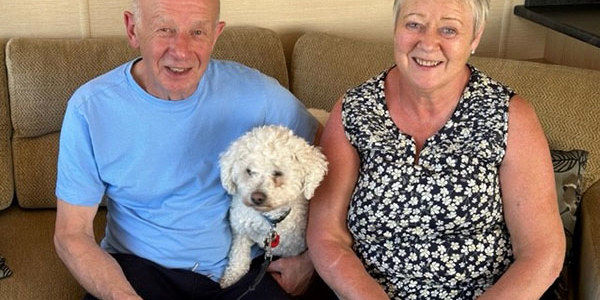 Blog
Take an Insight into Ownership at Viewfield Manor
17/07/2023
Mr & Mrs Bianchi love being holiday home owners at Viewfield Manor Leisure Park where they can enjoy fantastic holidays. We asked them a few questions about their experience and why they chose Viewfield Manor Leisure Park as their holiday home location! 
Please tell us about yourself and who shares your holiday home.
Our holiday home is just for us to enjoy, chill, & relax. Our son and daughter have now also bought one for their families respectively.
What made you choose Viewfield Manor as your holiday home location?
Our daughter found the park first and we jumped in soon as we saw it. Viewfield is only closed one month of the year, is very ownership-focused, and is a really friendly park. It has everything we need for all the family.
What type of holiday home do you own and what made you choose this model?
Our holiday home is an ABI Park Leisure 3 bed. Gary invited us to see it, and as soon as he showed us it, we loved it and bought it.
What is your favourite thing to do at Viewfield Manor?
We love to relax on the decking, go to the club to see the entertainment and there is plenty for the kids to do.
How have you found your experience as a Verdant Leisure owner?
We LOVE IT! We have nothing bad to say about the park, the staff are great and facilities too, all the family love it. Our grandkids are 10, 13 and 17 years old, they all love the play-park and football goals. A super friendly park!
How did you find the process of purchasing your holiday home, was it easier than expected?
Very easy. Made more so by Gary, who delivered everything he said he would, and on time. All as promised.
If you could give any first-time buyers some advice on finding their dream holiday home location, what would it be?
Find the right park for you and the social life you are looking for, then just ENJOY IT like we do!
Get in touch
Our friendly team are waiting to hear from you. Check out our office hours
Call 03300 535 524
Award-Winning UK Holiday Parks