Skip to content
1) ? true : false" :class="{ ' shadow transition duration-200' : hasScrolled}">
|
Take an Insight into Ownership at Queensberry Bay
|
Our Journal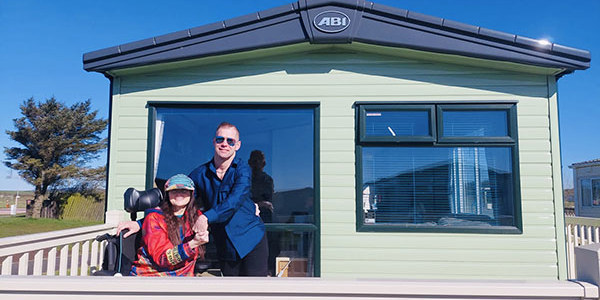 Blog
Take an Insight into Ownership at Queensberry Bay
26/07/2023
Joe McGurk & Patricia Mactie have been holiday home owners since January 2023, they love to relax and take part in the park activities! We asked them a few questions about their experience as an owner and what made them choose Queensberry Bay as their holiday home location.
Please tell us about yourself and who shares your holiday home.
My partner and I own our holiday home and we are going to have my sister and brother in law stay from time to time. Our niece with her 2 young children aim to bring their motorhome in the summer.
What made you choose Queensberry Bay as your holiday home location?
The peaceful location, stunning views and very friendly atmosphere along with the amazing staff.
What type of holiday home do you own and what made you choose this model?
Our caravan is an ABI Derwent and we chose this because it's an accessible caravan with wetroom and wheelchair access.
What is your favourite thing to do at Queensberry Bay?
We like to go to relax and have the chance to take part in activities when we want.
How have you found your experience as a Verdant Leisure owner?
Being a Verdant Leisure owner has been a very positive experience with staff going the extra mile to make us welcome.
Do you have a highlight of the last year to share?
Our highlight was receiving the keys to our holiday home in January 2023.
Are you interested in owning a holiday home?  If so, contact 01461 700205 to speak to the park or click here to find out more!
Get in touch
Our friendly team are waiting to hear from you. Check out our office hours
Call 03300 535 524
Award-Winning UK Holiday Parks