Skip to content
1) ? true : false" :class="{ ' shadow transition duration-200' : hasScrolled}">
|
Take an Insight into Ownership at Pease Bay
|
Our Journal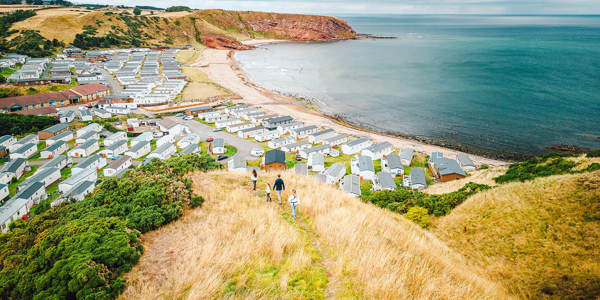 Blog
Take an Insight into Ownership at Pease Bay
26/07/2023
Norma Hardy loves owning a holiday home at Pease Bay which she shares with her husband and family, they spend their time going for walks across the beach and the cliffs! We asked a few questions on her experiences as an owner and why she chose Pease Bay as a holiday home location!
Please tell us about yourself and who shares your holiday home.
My name is Norma and I live in a small village in Northumberland, and I share my caravan with my husband, my two sons and their wives and my two grandchildren.
What made you choose Pease Bay as your holiday home location?
I think it chose us! My parents had a touring caravan, and a neighbour of my mothers had a caravan at Pease Bay. We came to visit and as soon as we saw the lovely views we were impressed and knew this is where we wanted to be.
What type of holiday home do you own and what made you choose this model?
We own a Swift Loire, and this is our 5th holiday home at Pease Bay, it's very nice, modern and the perfect size for us.
What is your favourite thing to do at Pease Bay?
We love going for walks on the beach and the cliffs, watching the surfers, and having a relaxing time together.  As soon as we arrive at the park we feel at home and happy.
How have you found your experience as a Verdant Leisure owner?
I think Verdant Leisure do a great job! They organise events, the staff are great, we love that they are involved in charity work.  I feel part of a community owning here.
Do you have a highlight of the last year to share?
My highlights have been helping with fundraisers and spending time on park.
Are you interested in owning a holiday home?  If so, contact 01368 830206 to speak to the park or click here to find out more!
Get in touch
Our friendly team are waiting to hear from you. Check out our office hours
Call 03300 535 524
Award-Winning UK Holiday Parks