Skip to content
1) ? true : false" :class="{ ' shadow transition duration-200' : hasScrolled}">
|
Take an Insight into Ownership at Ballintuim
|
Our Journal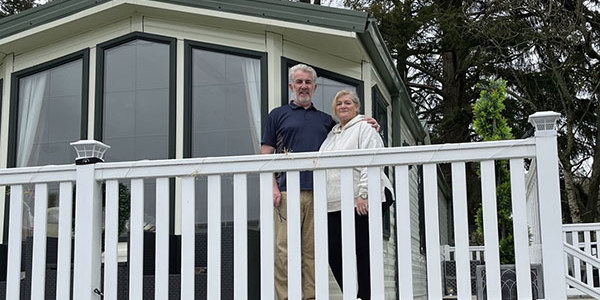 Blog
Take an Insight into Ownership at Ballintuim
25/07/2023
Liz & John Hall have been holiday home owners for five years, they mainly enjoy relaxing and enjoying the breathtaking sunsets on their doorstep. We asked them a few questions about their experience as owners and what made them choose Ballintuim as their holiday home location!
Please tell us about yourself and who shares your holiday home.
I'm Liz, I'm from Glasgow, and my husband John & I have had a holiday home at Ballintuim for 5 years. We love spending as much time as we can there. We also very much enjoy inviting our family & friends to spend time here so they too can enjoy, explore & relax in this idyllic location.
What made you choose Ballintuim as your holiday home location?
The Perthshire countryside is a beautiful part of the world that we have travelled to for many years, but when we discovered Ballintuim we immediately felt it was somewhere very special, as well as having so many wonderful places around it to visit.
What type of holiday home do you own and what made you choose this model?
We have a Willerby Aspen.
We choose this model for the beautiful cathedral windows which enhance our spectacular views over the park, the Strathardle Hills & the evening sunsets.
What is your favourite thing to do at Ballintuim?
Relax with a glass of wine & enjoy the magnificent views & sunsets.
How have you found your experience as a Verdant Leisure owner?
It's been an extremely rewarding experience for many reasons. One thing I must mention has been meeting and working with Alison and Brian Tyson who manage Ballintuim. It's clear to see they love this place too and they can't do enough to ensure as an owner you have the best experience when you are there.
Do you have a highlight of the last year to share?
Taking ownership of our new holiday home.
Are you interested in owning a holiday home?  If so, contact 01250 886276 to speak to the park or click here to find out more!
Get in touch
Our friendly team are waiting to hear from you. Check out our office hours
Call 03300 535 524
Award-Winning UK Holiday Parks