Skip to content
1) ? true : false" :class="{ ' shadow transition duration-200' : hasScrolled}">
|
Our Charity Partnership with Brain Tumour Research
|
Our Journal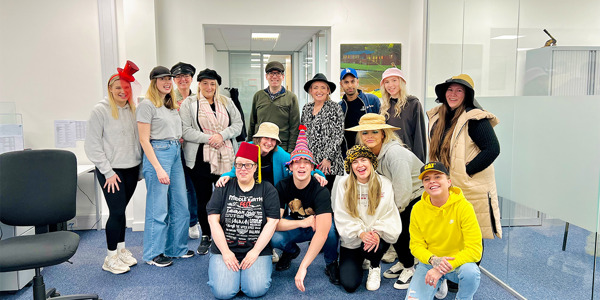 News
Our Charity Partnership with Brain Tumour Research
27/04/2023
This year we have launched a charity partnership with Brain Tumour Research to raise £50,000 over the next 12 months.
Our efforts could be enough to sponsor the equivalent of 18 days of research at one of the charity's Centres of Excellence. 
The Team began our ambitious year of fundraising by taking part in the flagship fundraiser, Wear A Hat Day. Colleagues from our 13 holiday parks across Scotland, northern England and north Devon took part, encouraging holidaymakers and owners to get involved at our locations in Perthshire, Dumfriesshire, Ayrshire, County Durham, Northumberland, Berwickshire, East Lothian, and North Devon.
We have a busy year ahead and other fundraising plans include open days at our holiday parks with attractions for people of all ages.
Stacey Hope, our Communications Director, said: "We are delighted to have chosen Brain Tumour Research as our charity partner, and are looking forward to a year of fundraising activities. Supporting charities that are close to our hearts is important to everyone at Verdant, and we are proud of the team for their willingness to get stuck in and help raise money."
Brain Tumour Research was named as the new charity partner following consultation with our 420-strong workforce and a vote on social media.
To contribute to our fundraising for Brain Tumour Research go to https://www.justgiving.com/campaign/verdant-leisure
Get in touch
Our friendly team are waiting to hear from you. Check out our office hours
Call 03300 535 524
Award-Winning UK Holiday Parks