Skip to content
1) ? true : false" :class="{ ' shadow transition duration-200' : hasScrolled}">
|
Great walks and sights in the North Pennines
|
Our Journal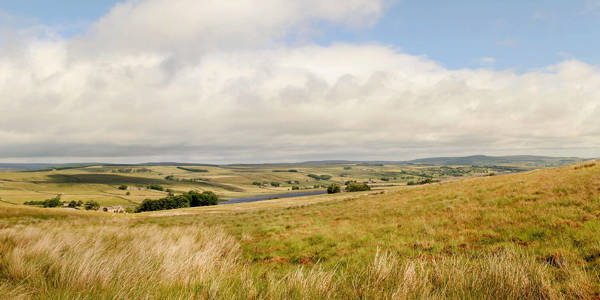 County Durham
Great walks and sights in the North Pennines
Our
Heather View
and
Kingfisher
parks are lucky to have miles of amazing countryside surrounding them. With their close proximity to the North Pennines Area of Outstanding Natural Beauty, you don't have to go far to get in touch with nature.
Walking in the area
There are so many amazing walking routes to go on during your visit to Heather View and Kingfisher. A couple of our favourite walks are the Ashes Quarry Trail and the Allen Banks Trial.
At Ashes Quarry you will find a simple 2 mile route. This starts from the Durham Dales centre, close to Heather View and Kingfisher. This route takes you around the edges of the quarry itself and through the town of Stanhope. Here you will see signs of the industrial age when the quarry was in use. The Methodist Chapel in the town was built using stones from the quarry, and you will pass over the old railway line which took the limestone away to Consett and beyond.
The Allen Bank Trail starts from the National Trust car park at Allen Banks to the north of the North Pennines AONB. At almost 3 miles is takes around 90 minutes to 2 hours to complete. The trail includes stunning views of the River Allen. You will be treated to interesting sights of rock formation which have been sculpted by ice and water, and historical buildings including Plankey Mill.
North Pennines things to do
Another walking, cycling or riding trail that's great to do in the area is the
Love Food Taste Trail
. This is one for the foodies offering a great selection of places to stop by and taste the local delicacies. Starting in Barnard Castle the route takes you along the old railway line and runs through the North Pennines area to Middleton-in Teesdale. Along the 10 mile route there are award-winning pubs, cafes and stores where you can sample local food and drink.
Birdwatching
The North Pennines area is ideal for birdwatchers. Birds frequenting the area include snipes, pied flycatchers and nuthatches. The Allen Banks walk mentioned above is a great place to catch some of these birds, as is the Blackton Reservoir trail.
North Pennines Centre
Hiking and cycling aren't the only things you can do in the North Pennines. The fantastic north Pennines Centre also offers a great outdoor activities programme. This includes canoeing, geology and mining.  Photography courses are also available so you can capture the great outdoors beautifully during your visits to the North Pennines. The centre is just up the river from Heather View and Kingfisher and is available to rent for conferences and eco-study retreats.
Get in touch
Our friendly team are waiting to hear from you. Check out our office hours
Call 03300 535 524
Award-Winning UK Holiday Parks