Skip to content
1) ? true : false" :class="{ ' shadow transition duration-200' : hasScrolled}">
|
BioVate Hygienics
|
Our Journal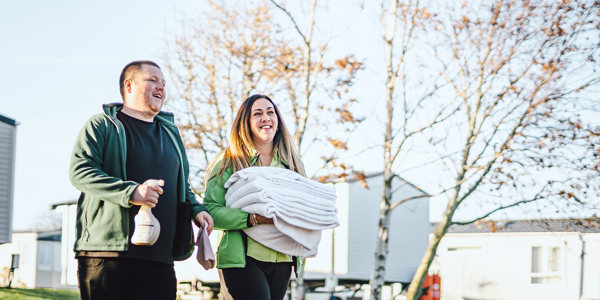 Verdant Leisure
BioVate Hygienics
15/03/2023
Verdant Leisure are delighted to start using BioVate Hygienics products across a number of our parks, as just one of the ways we are looking to improve the way we work, the products we use, and to help the environment.
Who are BioVate Hygienics?
The team at BioVate Hygienics have pioneered the evolution of biotechnology based cleaning products for the past 12 years. They are passionate about sustainable cleaning and the transformation to green cleaning methods in all environments in which cleaning products are used.
What is BioVate Hygienics mission?
There mission is to drive sustainable change within all markets that use cleaning products. They don't aim to be the biggest biological manufacturer, but they do aim to be the most innovative!
How are they going to do this?
Using natural biotechnological & plant based actives
Utilising packaging that is reusable and renewable
Working towards completely carbon neutral products
Being proudly 100% made in the UK
Using technology to provide a cutting-edge experience for the user
Innovating at all times to drive both their products and the broader industry forward in the journey towards completely sustainable cleaning.
BioVate Hygienics have developed products from the ground up, listening to the end user; cleaner, chef or housekeeper, to develop products that are not only good for the planet but for those that use them.
Zero Compromise:
On top of that, BioVate Hygienics, are on track to be one of the first companies to offer plastic-free bottles for commercial cleaning products! They continue to lead the journey towards carbon neutral, sustainable cleaning by evolving both the liquid products and the way they are packaged by launching the industries next generation of biological cleaning products.
Get in touch
Our friendly team are waiting to hear from you. Check out our office hours
Call 03300 535 524
Award-Winning UK Holiday Parks