Skip to content
1) ? true : false" :class="{ ' shadow transition duration-200' : hasScrolled}">
|
Top 5 walks in Northumberland
|
Our Journal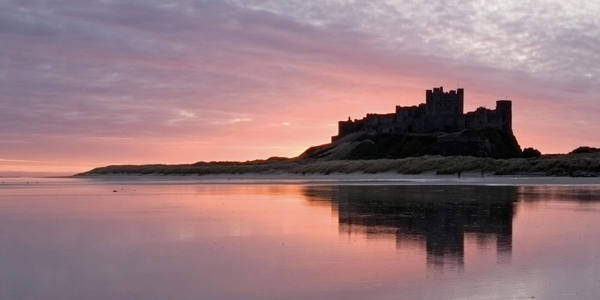 Northumberland
Top 5 walks in Northumberland
Our Riverside park is in the stunning county of Northumberland. The county has miles of stunning coastline,  an awe-inspiring National Park, and a wealth of fascinating history to discover, well worth a spot on the top 10 walks in Northern England.
1. Craster to Dunstanburgh Castle
This easy walk along the coast offers fantastic sea views and an incredible view of Dunstanburgh Castle for the whole of the route. The castle can only be reached on foot and is just a flat, 1.3-mile walk from the village of Craster, making it a great choice for families or if you just fancy a gentle stroll. For those wanting to extend their walk, you can continue past the castle, where you'll discover Embleton Bay, a quiet, pristine beach that is largely unknown by tourists.
2. Seahouses To Bamburgh Castle
This beach walk is roughly 3 miles long and begins at Seahouses. Take in the beautiful coastline and the iconic Bamburgh Castle that perches on a rocky plateau. The approach to the castle is breathtaking with its dramatic presence and sweeping beach. When you arrive at the castle, dogs are welcome on the grounds, and from here you can admire the fortresses and some impressive views of the surrounding coastline.
3. Walltown Crags Wal
Pick your route once you arrive at Walltown as there are a number of picturesque, circular routes in the area. Walk along Hadrian's Wall (spectacularly preserved at this site) to see one of its most dramatic viewpoints. Walltown Crags is best known for its dramatic views and is one of the most stunning places to see Hadrian's Wall, as it dives through the sweeping, volcanic rock edge landscape. The site sits between Birdoswald Fort and Housesteads Roman Fort, making it perfect for extending into a day out.
4. Kielder Lakeside Way
Head to Kielder Water & Forest Park to explore this stunning, waterside route that fuses art and nature. The total walk is 26 miles, but you can pick a smaller section to explore that suits you best. The walk along the shoreline around Kielder reservoir takes you past open-air art pieces and nature hides where ospreys, red squirrels, and other wildlife are spotted regularly. Kielder Dam and Kielder Castle are also en route.­­­
Related Articles

Dumfriesshire

Verdant Leisure
Get in touch
Our friendly team are waiting to hear from you. Check out our office hours
Call 03300 535 524
Award-Winning UK Holiday Parks